As the demand for robust security defense grows, the market for cybersecurity technology has exploded, as have the number of available solutions.
To help you navigate this growing market, we provide our recommendations for the world's leading cybersecurity technology providers, based on their innovation, revenue and growth, user reviews, product features and benefits, analyst reports, independent security tests, and use cases.
Between high-profile ransomware attacks, software supply chain hacks and mergers, it is a time of high stakes and great change for the industry. Here are our picks for the top 20 cybersecurity software and hardware vendors — plus an additional 22 honorable mentions.
Featured Cybersecurity Companies
Protect your company computers, laptops and mobile devices with security products all managed via a cloud-based management console. The solution includes cloud sandboxing technology, preventing zero-day threats, and full disk encryption capability for enhanced data protection. ESET Protect Advanced complies with data regulation thanks to full disk encryption capabilities on Windows and macOS. Get started today!
Elevate your team's cybersecurity: Get a FREE episode of NINJIO SENSE, the latest in behavioral, science-based, security awareness training during Cybersecurity Awareness Month.
Managed Threat Complete enables security teams to proactively mitigate risk and eliminate advanced threats across the modern attack surface. Check out our Investigations Product Tour and immerse yourself in our XDR solution, the core technology behind our Managed Threat Complete offer. You'll get an inside look at how Rapid7 helps you find and eliminate threats faster, leveraging investigations, alert correlation, our dedicated SOC, Customer Advisors, a robust Detections Library, and more.
Top Cybersecurity Companies
Palo Alto Networks

Best for Comprehensive Security
Headquarters: Santa Clara, California
Founded: 2005
Annual Revenue: $5.5 billion
Appearances on eSecurity Planet's Top Vendors lists: 18
Topping our list once again is Palo Alto Networks (PANW), and for one very good reason: Its long history of top scores in rigorous independent security tests, whether in next-gen firewalls (NGFW), endpoint detection and response (EDR) or any other area. While known primarily for its comprehensive cybersecurity solutions, Palo Alto managed a top four finish in the first MITRE managed security tests, showing that it's no slouch in security services either. Its security product tests have been consistently excellent, including in the latest MITRE endpoint security tests and CyberRatings firewall tests. Cybersecurity buyers have taken notice. Despite revenue clearing the $5 billion mark, Wall Street analysts predict that the 17-year-old Santa Clara firm will grow annual revenue at a 27% rate over the next five years.
In all, we've named Palo Alto to 18 top product lists, and we expect that number to grow in the coming months, and the company topped three categories in our cybersecurity product awards last year too. Palo Alto has continued its innovative tradition, including some noteworthy announcements in automated threat response, DevSecOps, vulnerability and configuration management, and other areas of cyber resilience often overlooked in the detection-obsessed cybersecurity market. While known primarily for the strength of its security features, Palo Alto has made surprising gains in recent years in ease of use, pricing and user perceptions of value, showing a company actively working to broaden its customer base. The one disappointment we'd note is that Okyo, Palo Alto's promising foray into home office security, has been discontinued, but rival Fortinet retains its Wi-Fi security partnership with Linksys.
In addition to NGFW, EDR and DevSecOps, here are the other enterprise security areas where Palo Alto ranks among the best:
Fortinet

Best for Network Security
Headquarters: Sunnyvale, California
Founded: 2000
Annual Revenue: $4.4 billion
Appearances on eSecurity Planet's Top Vendors lists: 16
Fortinet (FTNT) was in the number two slot last year, and we see no need to change that this year. Despite sales clearing the $4 billion mark, analysts are projecting a 35% annual growth rate for the next five years. The network security vendor is another that doesn't shy away from rigorous testing, and that's landed the company on 16 of our top cybersecurity software and hardware lists. Fortinet is strongest in its core network security area, but boasts strength in other key security areas like SIEM and EDR too. Not surprisingly, Fortinet has turned its networking expertise into leadership positions in adjacent markets like SD-WAN. Customer satisfaction ratings are high in key areas like product capabilities, value, ease of use and support, which have given it inroads into small business markets too. Analysts have also lauded the company, joining Palo Alto and others in frequent appearances in Gartner Magic Quadrants and Forrester Wave reports. Here are the eSecurity Planet top product lists that Fortinet has made:
NGFW
EDR
UEBA
CASB
IoT security
Network security
Cybersecurity products
SD-WAN
Zero trust
Cisco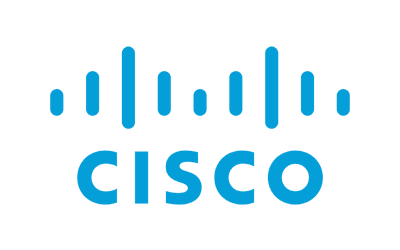 Best for Distributed Network Security
Headquarters: San Jose, California
Founded: 1984
Annual Revenue: $54.5 billion
Appearances on eSecurity Planet's Top Vendors lists: 14
Cisco (CSCO) is another perennial favorite on this list. The networking pioneer has used its market dominance to move into adjacent markets like network security. Cisco's $4 billion security business is growing at a healthy 9% rate, faster than the company as a whole. Customers are often Cisco shops gravitating toward its firewall, endpoint and other security solutions, but when you have more than $50 billion in annual sales, your existing customers are a pretty big market, and Cisco has had its wins elsewhere too. Cisco has made 14 of our top security product lists: identity and access management (IAM), web gateways, network detection and response (NDR), SASE, SD-WAN, NGFW, IDPS, CASB, NAC, IoT, cybersecurity software, XDR, network security and zero trust. An expanding network security portfolio and early leadership in the important zero trust market are two noteworthy achievements.
CrowdStrike
Best for Endpoint Security and Services
Headquarters: Sunnyvale, California
Founded: 2011
Annual Revenue: $2.2 billion
Appearances on eSecurity Planet's Top Vendors lists: 5
CrowdStrike (CRWD) has made five of our lists — EDR, XDR, MDR, vulnerability management as a service (VMaaS) and cybersecurity — and its strong positions in the very competitive EDR market and the emerging XDR market leave it well positioned for the future too. Revenue is expected to grow from $2.2 billion to $3 billion over the next year, and analysts expect a stunning 58% annual growth rate over the next five years, showing plenty of buyer interest in CrowdStrike's products and services. The 11-year-old Sunnyvale company proved its mettle by fending off a SolarWinds-related attack, a distinction shared with Palo Alto Networks, and taking home the top score in the MITRE MSSP evaluations show the company is well positioned for the fast-growing MDR market too.
Zscaler

Best for Cloud Security
Headquarters: San Jose, CA
Founded: 2007
Annual Revenue: $1.53 billion
Appearances on eSecurity Planet's Top Vendors lists: 5
Zscaler (ZS) moved up our list a few spots this year. With $1.53 billion in expected revenue this year and a long-term projected growth rate of 53%, Zscaler's broad cloud security platform makes the San Jose-based company well positioned for important emerging trends like zero trust, edge security and secure access service edge (SASE). Zscaler made our SASE, zero trust, web gateway, deception tools, and SD-WAN lists.
IBM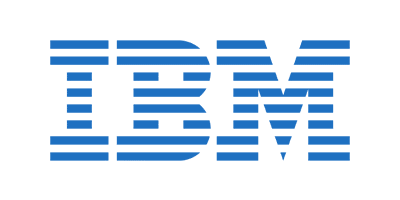 Best Research & Development
Headquarters: Armonk, New York
Founded: 1911
Annual Revenue: $60 billion
Appearances on eSecurity Planet's Top Vendors lists: 12
IBM may not be the growth story it once was, but it boasts enviable R&D capabilities that keep it in the conversation in many IT markets, including security. Big Blue has made 12 of our top security product lists: UEM, container security, SOAR, SIEM, IAM, encryption, database security, threat intelligence, single sign-on, patch management, managed security services, and cybersecurity products. Customer ratings are about average and the company's speed in adding updates isn't the best, but it remains popular with analyst firms like Gartner. IBM's biggest strength might be its research depth, witness its impressive recent strides in areas like homomorphic encryption.
Trend Micro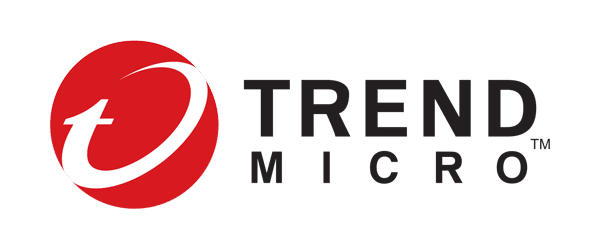 Best for Small Businesses
Headquarters: Tokyo, Japan
Founded: 1988
Annual Revenue: $1.64 billion
Appearances on eSecurity Planet's Top Vendors lists: 8
Trend Micro (TMICY) jumped a number of spots on our list this year for a few reasons. First, its independent test results have been strong, and that's the best data buyers currently have to go on. Second, it's putting together an impressive portfolio with unusually strong appeal for SMBs—or any security team that values ease of use and good security. And third, its main competitors have faced a number of acquisitions and spinoffs that make Trend's decades of steady ownership enviable by comparison. And here's a fun inside scoop for you: Trend participated in the new MITRE MSSP tests but didn't report results because it discovered "sensitive information" in the course of the evaluations. Finding something sensitive beyond the scope of the tests seems like a pretty good result to us, but we'll have to wait for a future round for full results. With $1.6 billion in revenues and a projected long-term growth rate of 12%, the future looks pretty good too. One of the first-gen antivirus vendors, Trend Micro may be strongest in endpoint protection, where Gartner has included it as a Leader for more than 15 years, but the company has built a strong XDR, application, cloud and network security business too. Customer satisfaction ratings are high for value, ease of use and capabilities, making Trend Micro a compelling option for SMBs and others valuing those traits. IDPS, encryption, and DLP are other areas we've rated the company's products highly in.
Okta
Best for Access Management
Headquarters: San Francisco
Founded: 2009
Annual Revenue: $1.83 billion
Appearances on eSecurity Planet's Top Vendors lists: 4
Okta has had its challenges, including some issues with breaches, but remains well positioned for the important identity and access management (IAM) and zero trust markets. It offers a unique value proposition as a quick and easy way for organizations to get started implementing zero trust. With easy to use, deploy and manage products, Okta continues to attract security buyers, with revenues expected to grow 41% this year to $1.83 billion and a long-term expected growth rate of 25%. In addition to IAM and zero trust, the 14-year-old San Francisco-based company also made our top network security and single sign-on lists.
OneTrust
Best for Privacy and Compliance
Headquarters: Atlanta, Georgia
Founded: 2016
Annual Revenue: Privately held; GrowJo estimates $669 million
Appearances on eSecurity Planet's Top Vendors lists: 3
With revenue up roughly 200% since our last update, OneTrust has backed up its early promise as few startups can. With annual revenue estimated at $669 million, the $933 million that venture investors have sunk into OneTrust is beginning to look like a bargain, and its $5.3 billion "unicorn" valuation reasonable. In the crazy market for cybersecurity startups, OneTrust is starting to resemble a blue chip company. The 7-year-old privacy compliance technology startup has ridden data privacy laws like GDPR and CCPA to rapid growth and high rankings on our risk management, third-party risk management and hot cybersecurity startups lists.
Rapid7
Best for Value and Ease of Use
Headquarters: Boston, Mass.
Founded: 2000
Annual Revenue: $680 million
Appearances on eSecurity Planet's Top Vendors lists: 10
Rapid7 (RPD) has combined a strong vulnerability management platform with SIEM and threat detection capabilities, with an emphasis on value and ease of use that is driving the company to long-term growth of 52% a year, according to Wall Street analysts. That combination has landed Rapid7 on 10 of our top product lists: SIEM, SOAR, MDR, vulnerability management, VMaaS, vulnerability scanning, breach and attack simulation, application security, UEBA and DevSecOps. Rapid7 has also been among the most open cybersecurity vendors when it comes to pricing, transparency that the industry could use more of.
Also read our Rapid7 InsightIDR SIEM tutorial
Proofpoint

Best for Value and Ease of Use
Headquarters: Sunnyvale, California
Founded: 2002
Annual Revenue: $1.2 billion (2021)
Appearances on eSecurity Planet's Top Vendors lists: 5
Proofpoint cleared the $1 billion revenue mark before being taken private by Thomas Bravo in 2021. While we don't have the insight into the company's financial growth rate we once did, Proofpoint's better-than-expected sales growth of 20%+ in 2021 was a good note to go private on. Proofpoint has made securing end users its focus, and the Sunnyvale-based company's SECaaS product portfolio made five of our top product lists, including CASB, data loss prevention (DLP), zero trust, threat intelligence and email gateways. Proofpoint offers email protection, network sandboxing, security awareness training, cloud protection and more. Its move into security awareness training via the 2018 acquisition of Wombat Security put the company in a good position to address the biggest security vulnerability of all: the mistakes made by a company's own end users.
Tenable

Best for Vulnerability Management
Headquarters: Columbia, Maryland
Founded: 2002
Annual Revenue: $680 million
Appearances on eSecurity Planet's Top Vendors lists: 6
Tenable (TENB) has been singularly focused on reducing the attack surface, which has propelled the company to $680 million in annual revenue and a 42% expected long-term growth rate. That focus on a critical — and difficult to get right — cybersecurity practice has landed the Maryland-based company on six of our top product lists: Vulnerability management, vulnerability scanning, patch management, cloud security, Active Directory security, and breach and attack simulation. User reviews have been positive across product lines, a good sign of consistency.
KnowBe4

Best for Security Awareness Training
Headquarters: Clearwater, Florida
Founded: 2010
Annual Revenue: $334 million
Appearances on eSecurity Planet's Top Vendors lists: 3
KnowBe4 may largely be known for one product, but what a product it is. As the early leader in cybersecurity awareness training, KnowBe4 gained first mover advantage in the all-important market for training employees not to do stupid things. That assessment may sound a little flip, but employee errors like clicking on malicious links and downloads continue to be the cause of most cyber attacks, and many devastating ones at that. That makes preventing employee error through measures like training and email gateways a critically important practice for reducing cyber attacks. User reviews have been very positive, and equally positive employee reviews suggest that KnowBe4 may be one of the best places to work in the industry. Growth has slowed to around 35% in recent quarters, but Wall Street analysts expect that to double in the coming years. KnowBe4 went private last year after being being acquired for $4.6 billion by Vista Equity Partners, so visibility into the company's growth may be harder to come by going forward. In all, KnowBe4 has made three of our lists. Security training, of course, including a product award, and its PhishER email security product made our small business security products list too.
Darktrace
Best for AI Security
Headquarters: Cambridge, UK
Founded: 2013
Annual Revenue: $445 million
Appearances on eSecurity Planet's Top Vendors lists: 2
Darktrace's sales growth has slowed to around 25% recently, but the UK-based company's pioneering work in AI-based security continues to earn it a spot on this list. We've placed the company on our top IDPS and NDR lists, but with capabilities spanning prevention, detection, response and healing, the 10-year-old venture between British intelligence agencies and Cambridge University mathematicians is not easy to categorize. User reviews are very positive, and Darktrace remains one to watch.
Check Point

Best for Firewalls
Headquarters: Tel Aviv, Israel, and San Carlos, California
Founded: 1993
Annual Revenue: $2.15 billion
Appearances on eSecurity Planet's Top Vendors lists: 13
Check Point's (CHKP) 7% revenue growth may not turn heads, but the 30-year-old firewall pioneer offers a complete security portfolio that offers strong security and value too. Firewalls, gateways, UTM, EDR, threat intelligence, incident response, encryption and data loss prevention are just some of the areas the company ranks highly in. It is one of just three Leaders on Gartner's Magic Quadrant in the all-important network firewall market — and the other two leaders, Palo Alto and Fortinet, sit atop this list. Check Point has repeatedly scored high in independent security tests from MITRE, Cyber Ratings and others, and customer satisfaction ratings have been solid.
Sophos

Best for Home and Small Office Security
Headquarters: Abingdon, United Kingdom
Founded: 1985
Annual Revenue: $818 million (GrowJo estimate)
Appearances on eSecurity Planet's Top Vendors lists: 12
Sophos is one of the oldest security vendors on this list, from the 1980s era that also saw the founding of RSA, McAfee, Symantec and Trend Micro. The company went private in 2020 after being acquired by Thomas Bravo, and appears to have grown revenues since then, with services a major focus area under the new ownership. Sophos offers strong security in a number of areas, often at value pricing. That combination has landed Sophos on 12 of our top products lists: WAF, NGFW, UTM, EDR, encryption, XDR, MDR, ransomware removal, container security, BAS, CWPP, and even antivirus. Unlike Symantec and McAfee, which have separated their consumer and enterprise businesses, Sophos and Trend Micro have retained control of their consumer products, and Sophos offers a very good one that even uses some of its enterprise EDR artificial intelligence (AI) capabilities. Other areas of strength include firewalls and network and cloud security, giving Sophos a good base for the emerging XDR market. Customer reviews have been among the best on this list, showing plenty of demand for products that offer good security, value and ease of use.
Broadcom

Best for Endpoint Management
Headquarters: San Jose, California
Founded: 1991
Annual Revenue: $41 billion
Appearances on eSecurity Planet's Top Vendors lists: 15
Broadcom (AVGO) moved heavily into the security market three years ago with the acquisition of Symantec's enterprise security business, and if it can convince U.S. and EU regulators to let it acquire VMware, Broadcom will further add to that security business. That proposed merger is the one cloud hanging over the Broadcom security business right now, as the deal would give the company two of the top EDR products in Symantec and Carbon Black. How that shakes out is anyone's guess, but one that security customers of both companies will certainly be watching. Symantec has made 15 of our top product lists, including endpoint security, CASB, WAF, web gateways, managed services, encryption, XDR, access management, DLP and zero trust. With strong R&D and product teams, the longtime security leader is not content to rest on its laurels, with intelligent focus on innovation.
Trellix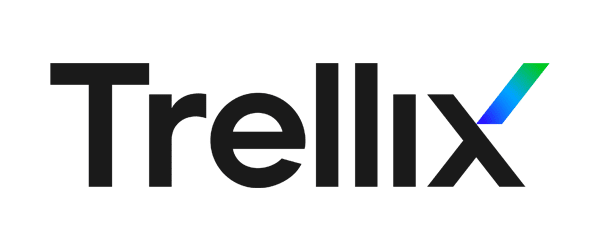 Best XDR Solution
Headquarters: San Jose, California
Founded: 1987 (McAfee), 2004 (FireEye)
Annual Revenue: Privately held
Appearances on eSecurity Planet's Top Vendors lists: 15
Trellix, the name given to the merged entity of FireEye and McAfee Enterprise, has appeared on 15 of our top security products lists. As Trellix made XDR its primary focus, it spun off much of McAfee's cloud business as Skyhigh Security to focus on SASE use cases. Both companies are owned by private equity group Symphony Technology Group (STG) — which also owns RSA, our next entry on this list. Admittedly all that sounds a little complicated, and it will likely take time for Trellix and Skyhigh to firmly establish their identities in the minds of security buyers. Trellix remains strong in its core XDR market, which includes IDPS, SIEM, endpoint protection, threat intelligence, encryption and email security, but CASB is now a Skyhigh product and the two have a joint DLP offering.
RSA
Best Risk Management Solution
Headquarters: Bedford, Massachusetts
Founded: 1982
Annual Revenue: Privately held
Appearances on eSecurity Planet's Top Vendors lists: 7
RSA remains an independent company within STG's security portfolio, which also includes Trellix and Skyhigh Security. RSA boasts strong products, a respected name and its eponymous conference among its considerable assets. We've given the company high marks in GRC, threat intelligence, encryption, SIEM, risk management and UEBA, among other areas. Customer satisfaction ratings have been a little lower than some of the other leaders on this list, and despite the strong name recognition, the company hasn't stood out as much as its name would suggest. But with RSA encryption algorithms sure to be in the headlines as we enter the quantum computing age, the RSA name will remain a strong one.
Microsoft

Best for Windows Security
Headquarters: Redmond, Washington
Founded: 1975
Annual Revenue: $213 billion
Appearances on eSecurity Planet's Top Vendors lists: 7
One surprise in the security market in recent years has been Microsoft's (MSFT) outperformance in independent security tests. The company has been near the top in MITRE endpoint evaluations for a few years now, but at the top in last year's MSSP tests? We certainly didn't expect to see that. The software giant has quietly built up a large security portfolio. This includes Active Directory for identity and access management, Microsoft Defender, Azure cloud security services such as Microsoft Sentinel intelligence and analytics, Azure Key Vault, Azure DDoS Protection, Azure Application Gateway, database security and more. While not without occasional missteps and performance issues, Microsoft's rise in the security market has been good news, especially in a world that's still very much Windows-centric.
Also see our picks for the top cybersecurity startups
Top Cybersecurity Companies Compared
The following table compares our top 20 providers, including their appearances on our top product lists and raw scores from Gartner Peer Insights, Glassdoor, and composite independent security testing. For security tests, we used scores from MITRE, CyberRatings, and NSS Labs tests from 2020-2023.
Other Cybersecurity Market Leaders
The cybersecurity industry is loaded with great companies. The following didn't quite make our cut for the top cybersecurity companies, but that doesn't mean they don't have great products and services. Some continue to gain traction, while in other cases mergers and private equity takeovers have limited our visibility, but all these vendors have made our top product lists and will meet the needs of many users.
Frequently Asked Questions (FAQs)
The following questions are some of the most common from individuals researching security technologies and jobs.
What Are the Main Types of Cybersecurity?
While the security industry is broad and nuanced, there are a few widely recognized categories of security:
Network security protects the connections between networks, including data transfers to and from the internet, and hardware like routers and switches
Endpoint security protects devices like laptops, phones, and servers
Application security protects software, data and access at the individual application level
Cloud security protects cloud environments and data from vulnerabilities and threat actors
Also note that some security solutions cover multiple categories. Extended detection and response (XDR), for example, pulls alerts from endpoints, networks, and applications into a single console for centralized management.
How Do You Choose a Cybersecurity Company?
Choosing a cybersecurity vendor involves multiple factors, including company focus, integration issues, customer support needs, your team's skill level, and your budget. Consider the following questions when choosing a cybersecurity vendor:
What is the company's overall focus? If you're searching for a container security solution, you'll want to consider a vendor that specializes in cloud and application security. If the company mostly sells networking security solutions, you might want to consider other vendors. This question won't apply as much to broader solutions like EDR, but for highly specialized security tools it could.
How many of their solutions will you use? If you have software or hardware from another security vendor, do they integrate well? And look at support for other applications too.
What are your customer support needs? Determine how much support and training your security and IT teams need, and then choose a vendor accordingly. Signs that a vendor has good technical service include 24/7 support in multiple channels and high praise for the support team in reviews.
Can your business afford it? Some smaller businesses might not have the budget for vendors like Palo Alto and CrowdStrike, and that's okay. There are plenty of providers that not only have SMB-friendly costs but also have security solutions designed for small companies.
Will Cybersecurity Jobs Become Obsolete?
If you're a job seeker in the security industry or considering a career change, know that cybersecurity careers aren't going anywhere. They might continue to change as the industry evolves, but demand for cybersecurity skills remains strong. Today's IT climate requires knowledge of large security platforms, detection and response technologies, and even sometimes distributed systems.
Job seekers will need to research the field and curate skills that will be most useful to potential employers. Organizations like EC-Council and CompTIA+ have certifications that provide a springboard for individuals wanting to start a security career. And continued education is critical for staying on top of threats — never stop learning.
What Are the Top Cybersecurity Companies to Work for?
The following companies are a sample of highly rated enterprises with strong security solutions. If you're job searching or considering a career change, look at open roles with these tech organizations.
SentinelOne offers good benefits and receives a staggering 4.8 out of 5 stars on Glassdoor. SentinelOne is also comparatively small in the security industry, with fewer than a thousand employees. And the company boasts some pretty stellar cybersecurity products too.
Netskope offers flexible spending accounts, a 401(k), and employee stock purchase plans to its personnel. It earns 4.6 stars from Glassdoor employee reviews. Netskope specializes in SASE, CASB, and SD-WAN technology.
Palo Alto Networks has employee benefits like stock purchase plans, development courses, and a 401(k). It earns 4.3 stars on Glassdoor. Palo Alto has some of the best and broadest security in the entire industry so there's lots of opportunity to experience different facets of security.
Fortinet offers benefits like unlimited PTO, a health savings account, and a 401(k) to employees. It too has 4.3 stars on Glassdoor. Fortinet is known for its firewalls but excels elsewhere as well, including in SIEM and EDR.
And don't forget big IT vendors with a security presence. Cisco (4.4 stars from Glassdoor) and Microsoft (4.3) are two standouts to consider.
And lastly, CyberArk offers an investment program, employee recognition program, and tuition reimbursement. The IAM leader receives 4.2 stars on Glassdoor.
Methodology
Cybersecurity has been the top spending priority of CIOs for some time now, ahead of more strategic IT investments like AI and digital transformation, as crippling ransomware, software supply chain and critical infrastructure attacks have gotten the attention of C-level execs and corporate boards. With the damage a breach can do to a company's intellectual property, reputation and revenues — not to mention heavy fines under data privacy laws — companies have been pouring money into the $188 billion enterprise security market. But who are the market leaders? To find out, eSecurity Planet routinely conducts an analysis of the world's largest and hottest cybersecurity vendors and ranks the top ones.
To compile our list, we start with innovation and market leadership, hence our focus on our rigorously researched top security product lists. Consistent performance, revenue and growth are ranking factors, as a product without traction likely isn't meeting a strong need. Strong independent security test results get our attention in a market that is starved for information. User reviews, product features, benefits and use cases, and analyst reports also play a role in our analysis. Venture capital funding will get our attention only if it's backed by substantial revenues and growth.
The biggest surprises in this list are the number of smaller vendors that are rapidly moving up, ahead of some more established names. Specialization can be a good thing in cybersecurity, witness the likes of CrowdStrike, Okta and OneTrust high on our list. The vendors at the top of the list shouldn't surprise longtime readers — Palo Alto Networks and Fortinet continue to impress us — and a number of other vendors have also withstood the test of time to stay on the list.
But the second tier of vendors contains some impressive names too, and offerings and traction were compelling enough that we added 21 additional names after our top 20.
The cybersecurity market is strong and thriving, and whatever your needs, eSecurity Planet has the answers.
Bottom Line: Top Cybersecurity Companies
The enterprise security market is a wide one, covering a range of technologies and systems that need to be protected. Some vendors offer a variety of products, while others specialize in just one or two. To choose a potential provider for your business, consider your needs first before searching for the right fit. While all the vendors listed above offer strong solutions, it's worth the effort to research and demo products until you find one well suited to your organization's cybersecurity needs.
Read next: Security Outlook 2023: Cyber Warfare Expands Threats
Drew Robb and Jenna Phipps contributed to this research report.
Featured Cybersecurity Companies
Get the Free Cybersecurity Newsletter
Strengthen your organization's IT security defenses by keeping up to date on the latest cybersecurity news, solutions, and best practices.