Cloud security posture management (CSPM) discovers and manages infrastructure and configuration risks across cloud environments. As most cloud security failures are due to customer error, CSPM's ability to find and fix those errors has made it a critical cloud security tool.
CSPM ensures cloud computing security and compliance by incorporating risk management capabilities to discover, analyze, and manage infrastructure and configuration risks across cloud environments and infrastructure. Because of CSPM's ability to detect and correct cloud misconfigurations, standalone CSPM systems are a sensible investment for small businesses to large corporations, even as CSPM capabilities have become part of broader cloud native application protection platforms (CNAPP).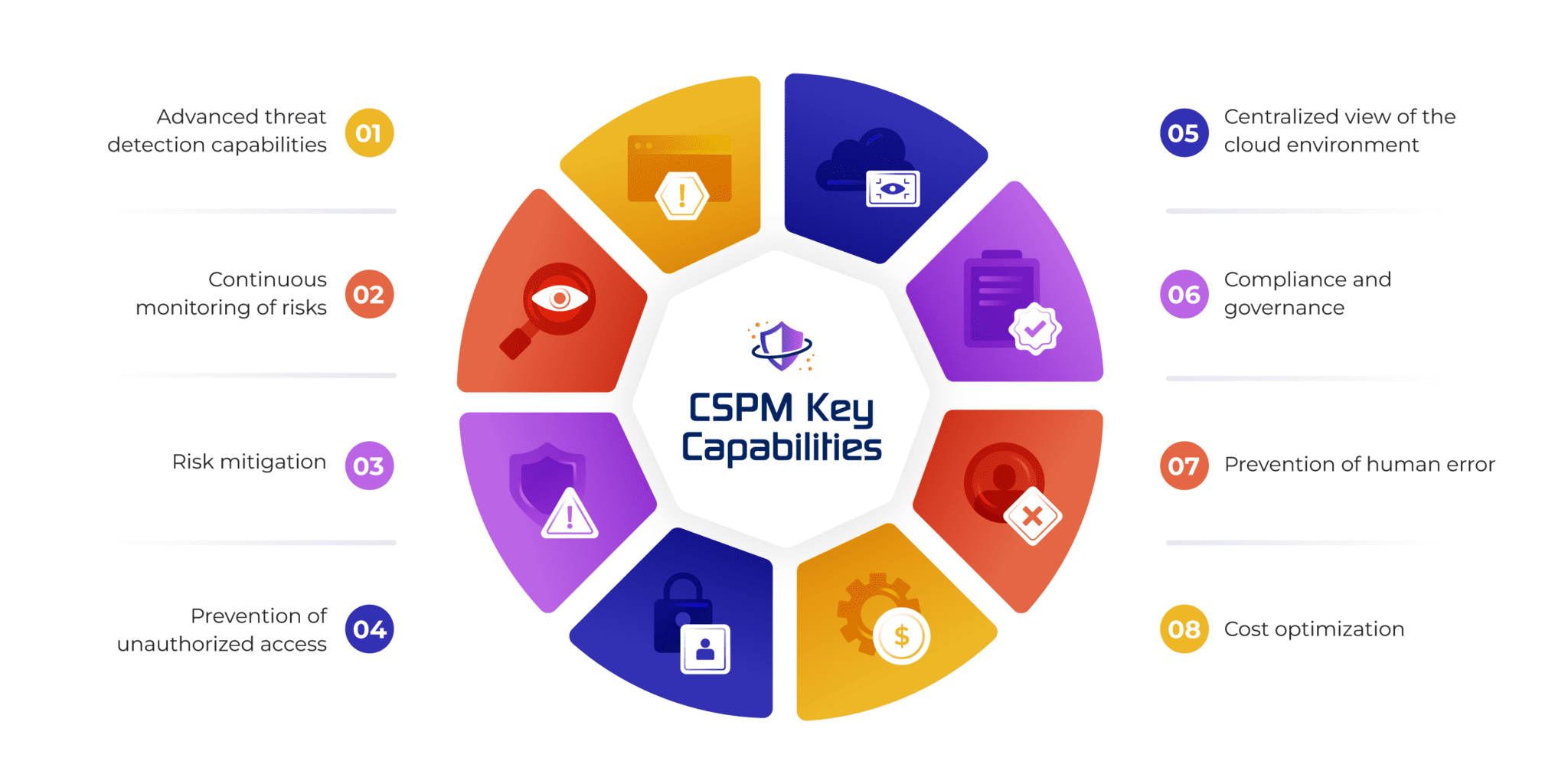 Also read: CSPM vs CWPP vs CIEM vs CNAPP: What's the Difference?
Jump ahead to:
How Does Cloud Security Posture Management (CSPM) Work?
Cloud security posture management (CSPM) tools examine the security posture of cloud environments by combining preset security rules, industry best practices, and compliance standards to discover assets and vulnerabilities, monitor configurations and access, and respond to threats.
Automated Risk Management
CSPM tools can discover issues like missing encryption on data, databases or storage; excessive account privileges; exposed data; misconfigured connections; and missing or misconfigured security controls. More advanced tools increasingly use AI, machine learning and automation to address risks across cloud services and hybrid and multi-cloud environments, and integration with DevOps tools make for a more secure software development lifecycle.
These sophisticated CSPM technologies enable IT and security teams to stay one step ahead of possible attacks by continually monitoring the cloud infrastructure for misconfigurations, vulnerabilities, security holes and missing controls.
Prioritized Remediation
When a cloud infrastructure's security settings deviate from specified configuration norms, CSPM systems provide alerts and actionable information to help security and IT teams mitigate risk, and automation can apply remediations as soon as misconfigurations are discovered without the need for human intervention.
When CSPM tools find workloads that do not satisfy security standards or are at risk, these concerns are flagged and prioritized for remediation. CSPM tools can provide automated and human-driven choices, so IT and security teams can then use the supplied suggestions to properly address the security weaknesses.
Adherence to Industry's Standards
CSPM solutions also offer best practices and recommendations for organizations to follow in order to adhere to industry-leading security procedures. With the ability of CSPMs to apply common frameworks, regulatory requirements, and business policies to proactively and reactively discover and assess risks, organizations can significantly improve their cloud environment's overall resilience against potential threats.
How CSPMs Differ from Other Cloud Security Solutions
CSPM distinguishes itself from other cloud security solutions through its emphasis on proactive security posture monitoring. Unlike typical security systems, which focus on reactive threat detection and response, CSPM focuses on prevention. It decreases the attack surface by correcting misconfigurations and errors and boosting security controls in the cloud environment before bad actors can exploit them.
Here's how CSPM compares with other cloud security tools.
CSPM vs. Cloud Infrastructure Entitlement Management (CIEM)
CSPM is primarily concerned with ensuring compliance with data protection and industry rules, whereas CIEM is concerned with tracking accounts that might lead to credential theft or privilege escalation. CSPM handles security concerns associated with cloud infrastructure and configuration, with some emphasis on access, whereas CIEM is primarily concerned with identity entitlements, both human and non-human. While both are important for cloud security, they focus on distinct parts of the cloud environment.
CSPM vs. Cloud Workload Protection Platforms (CWPPs)
CSPMs examine the security of whole cloud infrastructures, whereas cloud workload protection platforms (CWPPs) are mainly focused on protecting workloads and applications running in the cloud. CSPMs also offer more complete automation and guided remediation capabilities, allowing enterprises to manage and repair security concerns throughout their cloud infrastructure with more efficiency.
CSPM and Cloud-Native Application Protection Platform (CNAPP)
Cloud-native application protection platforms (CNAPP) incorporate CSPM, CWPP, CIEM and sometimes cloud service network security (CSNS – dynamic network security controls built for cloud environments) for comprehensive cloud security protection. Within CNAPP, the CSPM's job is to manage the security posture of the cloud infrastructure and settings, offering critical insights into the overall security of cloud-native applications.
CSPM vs. Cloud Access Security Brokers (CASBs)
CSPMs are responsible for monitoring cloud infrastructures, while cloud access security brokers (CASBs) monitor and protect user access to SaaS and cloud applications. CASBs concentrate on firewall, malware detection, authentication, and data loss prevention. CSPMs, on the other hand, specify the ideal infrastructure state and continually check that all network activity fits with those policies, assuring compliance and security.
While other cloud security solutions have their own specific responsibilities and tasks, CSPM stands out as an essential aspect of a sound cloud security strategy thanks to its ability to manage cloud configuration and security risks and offering automation and remediation.
What Are the Benefits of Cloud Security Posture Management?
Gartner estimates that CSPM technologies can cut down the number of cloud-based security issues brought on by misconfigurations by 80%, making them a significant resource for businesses looking to improve their cloud security.
Continuous Monitoring
By continually monitoring cloud systems in real-time to quickly identify and rectify modifications or misconfigurations, CSPM technologies provide advanced threat protection capabilities. CSPM assists businesses in reducing the risk of data breaches and unauthorized access by identifying possible security risks and vulnerabilities inside cloud infrastructures.
Automation and Consolidated View
By streamlining provisioning procedures and eliminating human errors, CSPM's automation capabilities ensure that cloud resources are deployed safely. CSPM's consolidated view of the cloud environment encompasses resources, settings, and any security holes so security teams can proactively find vulnerabilities and fix them before breaches happen.
Compliance
CSPM solutions also play a crucial role in ensuring compliance with industry standards and regulations by identifying policy violations across cloud services and providing best practices recommendations and assistance.
Cost Optimization
CSPM may also optimize cloud expenditure by detecting unused or underused resources and accounts and offering cost-cutting strategies.
Related: 13 Cloud Security Best Practices
What Are the Challenges of Cloud Security Posture Management?
Because of the dynamic and dispersed nature of cloud services and the connections to them, organizations are vulnerable to cloud security mistakes and breaches. Security teams struggle to keep up with the magnitude and velocity of change across various public clouds, resulting in configuration problems and unintended public internet exposures. As cloud infrastructures expand, CSPM systems need to be able to scale to manage these additional burdens:
Misconfigurations, hostile internal threats, and external dangers all offer serious challenges for cloud data security.
CSPM tools may create false positive alarms on occasion, which can overload IT teams and divert their attention away from serious security concerns. 
Integrating CSPM with current cloud security technologies and processes may need some work and forethought.
Cloud infrastructures can grow large and complex, making it difficult to keep an accurate and up-to-date inventory of resources and configurations.
CSPM tools can address these challenges, but those CSPM tools may also need to be tuned to get coverage right. Done right, CSPM tools aid in the identification and mitigation of security threats, provide insights into different cloud services in a single location, and facilitate compliance and the enforcement of security rules throughout the development lifecycle.
Top CSPM Solutions
Some CSPM tools have been designed to use predefined best practices suited to certain cloud environments or services, so determining which tools are compatible with your environment and needs is critical. Some tools, for example, may only be capable of identifying misconfigurations. To improve their cloud security posture, organizations should assess their unique requirements, the complexity of their cloud infrastructure, and the amount of automation and integration required.
Each of these top CSPM tools has its own set of features and benefits that cater to distinct business demands and priorities.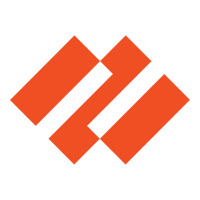 Palo Alto Networks Prisma Cloud
Best Overall
Palo Alto's Prisma Cloud provides multi-cloud security and compliance monitoring in real time. It monitors cloud assets, detects misconfigurations, and detects possible security concerns.
The extensive features and platform-agnostic approach of Prisma Cloud make it a favored solution for enterprises with different cloud infrastructures. It integrates well with DevOps technologies, allowing security to be applied throughout the cloud development lifecycle. Furthermore, Prisma Cloud's comprehensive compliance capabilities assist enterprises in efficiently adhering to industry norms and regulatory regulations.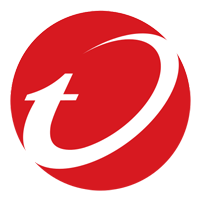 Trend Micro Trend Cloud One Conformity
Best for configuration recommendations
Trend Micro's Trend Cloud One Conformity assists businesses' cloud security through the detection of errors and the provision of thorough configuration advice for a variety of cloud services. Proactive configuration suggestions make safeguarding cloud systems easier, and real-time scanning abilities guarantee ongoing compliance and help enterprises stop security issues brought on by incorrect setups.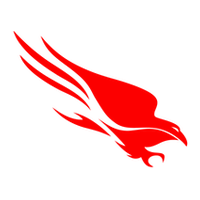 CrowdStrike Falcon Cloud Security
Best for threat intelligence
Falcon Cloud Security detects and prevents cloud-based cyber attacks by leveraging threat information. It provides continuous monitoring, behavioral analysis, and preemptive threat identification. The integration of CrowdStrike Falcon Cloud Security with CrowdStrike's larger threat intelligence network improves its capacity to detect and respond to sophisticated attacks. Businesses can get the advantages of real-time insights and may harness the CrowdStrike community's combined knowledge to strengthen their cloud security posture.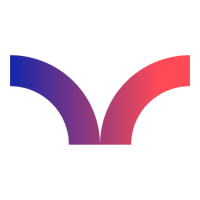 Cyscale
Best for cloud security mapping
Cyscale delivers cloud security mapping capabilities, allowing enterprises to view and understand the security posture of their cloud infrastructure. It evaluates risk across several cloud platforms and provides actionable suggestions so businesses can prioritize security enhancements.
Check Point CloudGuard
Best for compliance
CloudGuard provides powerful cloud security and compliance automation to ensure that cloud environments comply with industry rules and regulatory requirements. It gives cloud assets, apps, and data real-time visibility and protection.
Check Point CloudGuard is a suitable option for enterprises working in highly regulated industries due to its strong focus on compliance. Its capacity to automate compliance tests and enforce security standards decreases the risk of noncompliance. Furthermore, CloudGuard's unified management panel streamlines security operations, making complicated cloud environments easier to administer.
Learn more about the Top Cloud Security Posture Management (CSPM) Tools
Bottom Line: Boost Cloud Security with CSPM
Cloud security posture management (CSPM) tools address the mistakes that are the cause of most cloud security issues and are thus critical for ensuring a secure and compliant cloud environment. CSPM products enable enterprises to stay one step ahead of potential attacks by continuously detecting and mitigating security issues. While there are challenges, the advantages of CSPM significantly outweigh the cost and work required, making it a vital component of any comprehensive cloud security plan. To achieve a solid security posture in the cloud, organizations should pick the CSPM solution that best meets their specific objectives and expectations.
See the Top Cloud Security Companies
Get the Free Cybersecurity Newsletter
Strengthen your organization's IT security defenses by keeping up to date on the latest cybersecurity news, solutions, and best practices.