Business antivirus software is critical for any organization with devices, applications, and networks to protect. These products, largely designed for smaller organizations, range from standard business-level antivirus tools to full-fledged anti-ransomware protection.
Some of these solutions have more features than just antivirus, and there's a reason for that. If your business can afford it, it's almost always better to invest in a more advanced security solution, including ones that go beyond mere antivirus and extend to full endpoint protection. This is particularly true if your business is set to scale quickly: if it doubles or triples in size, you might have to find a more advanced antivirus or anti-malware solution not long after buying a simpler tool. It's better to invest in a solution you can use for years, even if it costs more at the outset. The extra protection alone will be worth it.
The following antivirus software providers offer comprehensive small business protection against malicious software. We highlight the more advanced security plans for antivirus and malware prevention, which include additional security features. We also cover their home security solutions for buyers who need home office protection.
For enterprise endpoint security needs, see the Best Enterprise Detection and Response (EDR) Tools
Top 5 Business Antivirus Software
Bitdefender GravityZone: Best for Advanced Features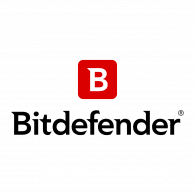 Bitdefender specializes in security options for smaller organizations, and its Business Security plan is specifically designed for small and medium-sized businesses. However, it doesn't skimp on the protective features.
Business Security helps small organizations protect their computer systems against malware, including spyware, phishing attempts, and zero-day attacks. Along with antivirus and malicious software prevention, Bitdefender uses machine learning technology to dissect potential threats. GravityZone Business Security offers behavioral analytics, too.
Teams can choose between a cloud or on-premises management center, from which they can manage all their devices, from laptops to virtual servers.
Key features
Broad protection

against multiple types of malware, including zero-day attacks

Machine learning

technology and behavioral analytics

User documentation

available on Bitdefender's website through a simple search on the support center
Pros
Can choose cloud or on-premises management console depending on your business's needs

Human Risk Analytics, a feature that helps teams understand which actions lead to which business risks

Automatic blocking of malicious processes detected on the customer's network
Cons
Some customers have had problems with support responsiveness and technical assistance

Bitdefender blocks printers on the network by default; this will have to be configured to allow printers
Pricing
Bitdefender has a pricing calculator that shows cost based on the devices a website visitor selects. For 100 devices, 1 year currently costs approximately $2,045. For GravityZone Business Security, if the total number of devices exceeds 100, users must purchase through a partner or submit an inquiry to Bitdefender.
Sophos Intercept X: Best for Full IT Teams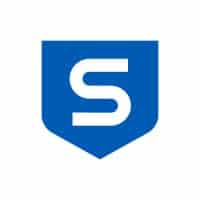 Sophos Intercept X offers enterprise-level endpoint protection for SMBs, with the option to choose an extended detection and response plan. Smaller organizations can have XDR, too, and Sophos even offers an optional zero trust network access add-on for its Intercept X plans.
Note that Intercept X is ideal for small and medium businesses that have a dedicated in-house IT or security team. Businesses with no IT team or only one employee should consider Sophos' managed detection and response (MDR) solution instead. Experts monitor businesses' infrastructure around the clock for potential threats, and Sophos MDR notifies their clients when it notices suspicious behavior.
Key features
Anti-ransomware technology

, including automatic file recovery and behavioral analytics for traffic on your business's network

Zero-trust network access

for employees who work remotely and need safe access to business applications

Single management console

for all Sophos solutions
Pros
Enterprise-level security technology like ransomware protection designed specifically for small businesses

ZTNA add-on is particularly useful for geographically distributed businesses

Application, device, and web control for restricted access to business assets and accounts
Cons
Intercept X, the endpoint solution, may be difficult to manage for very small businesses. The fully managed detection and response solution is better for businesses that can't yet manage Intercept X.

Sophos MDR and Endpoint are great for SMBs with a larger budget, but for very small businesses they might be too pricey, especially if your team is only looking for a simple antivirus tool and not a full endpoint security solution.
Pricing
Pricing details for Sophos Intercept X are available through a request form on Sophos's website.
Trend Micro: Best for Email Protection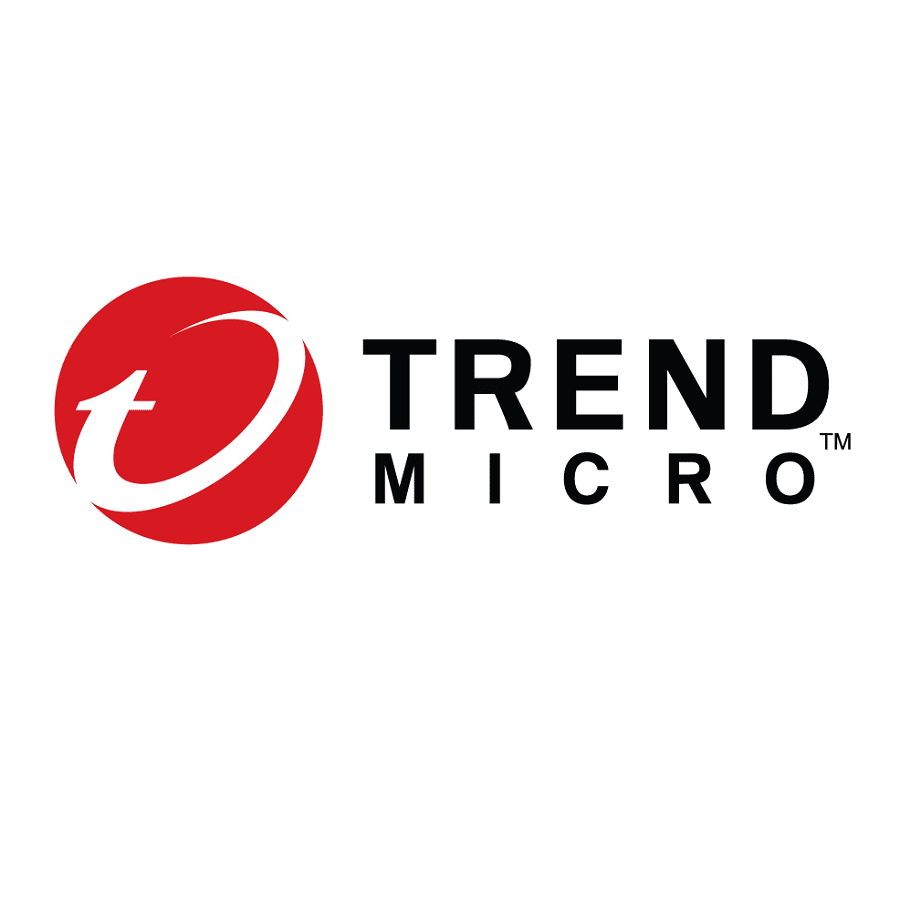 Trend Micro's solution for small and medium-sized businesses, the Worry-Free suite, offers a plan for endpoint and email security. Worry-Free Services Advanced is one of four small business plans and provides threat protection for ransomware attacks. Its endpoint security serves Windows, Mac, Android, and iOS devices and uses machine learning technology to prevent advanced cyberattacks.
Worry-Free email security features are available for multiple email providers, including Microsoft 365 and Gmail. The email solution prevents viruses, spyware, and spam that come through email. The Worry-Free plan also uses credential phishing protection for email.
All Worry-Free plans are delivered as software as a service (SaaS) and don't require businesses to install any additional servers.
Key features
Advanced email protection

, including credential phishing and spyware prevention

Security for collaboration software

like Google Drive and Dropbox

Single management console

for all devices, including ones with different operating systems

Behavioral analytics

designed to detect scripts, browser attacks, and ransomware
Pros
Cloud-based solution with option for on-premises email protection

Software-as-a-service solution

Support for multiple email providers
Cons
Prices can be expensive for businesses that need Worry-Free access for many users.
Pricing
For one year, the Worry-Free Services Advanced plan costs approximately $120 for two users.
Learn more about ransomware prevention techniques.
Malwarebytes: Best for Very Small Businesses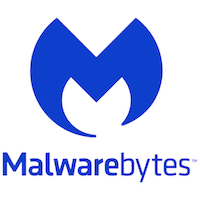 For small businesses with 10 to 99 devices, anti-malware provider Malwarebytes offers two endpoint security plans. The endpoint protection plan gives businesses a central management console for all their devices and next-generation antivirus protection. The EDR plan includes all the features in the endpoint protection plan plus attack isolation and ransomware rollback. If your SMB is a little bigger, you may want to take advantage of the advanced features in Malwarebytes' EDR solution.
Malwarebytes offers point-and-click threat removal from devices, allowing businesses to quickly select and remove identified infections. The endpoint solutions provide access to reports on device status, which can reveal whether a particular device is behaving strangely.
Key features
Point-and-click

threat eradication

Cloud-based management

console for setting up and viewing all devices

Attack isolation

to slow the spread of malware between devices
Pros
Ransomware protection for EDR plan customers

Centralized management
Cons
Malwarebytes' SMB endpoint plans only protect up to 99 devices. Small organizations that use multiple devices per employee, like mobile phones for sales teams or additional IT servers, may find themselves reaching the limit even though they're still a very small company.
Pricing
Malwarebytes endpoint protection is priced at $69.99 per device per year. The full EDR solution costs $84.99/device/year.
Microsoft Defender: Best for Office 365 Users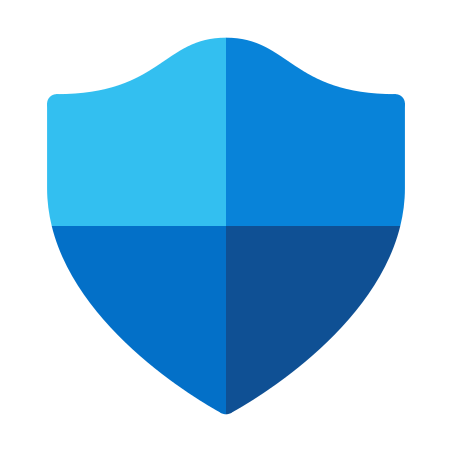 Microsoft Defender is an endpoint solution for not only Windows users but also businesses with Macs, iPhones, and Androids that need protection. Defender highlights active incidents for team members to view at quick glance, including the severity ranking of the issue. Some notifications are merely informational, but some pose potential threats.
For individual incidents, admins are able to view notifications about the activity, including computer application behavior. For each notification, Defender specifies on which endpoint the action occurred.
Microsoft Defender groups device configuration policies into categories to make them more scannable. Its endpoint detection is based on device and application behavior.
Key features
Endpoint and application details

are easily visible for admins to know exactly what processes and software need mitigation

Automated response

to security incidents

Automatic device onboarding process

, with the option to manually onboard if needed
Pros
Designed for businesses with up to 300 users, which makes it a good choice for medium-sized businesses that are scaling quickly

Available for some non-Windows devices

Lengthy free trial
Cons
Some businesses may have concerns about using Microsoft as their paid anti-malware solution. Although it's a strong contender, Microsoft is not primarily a cybersecurity firm.
Pricing
Microsoft Defender costs $3.00 per user/month, with up to five devices per user. Businesses can also add on a $3.00/license/month plan for business servers. Defender also has a 30-day free trial, a generous time period for your business to explore and see if it's the right fit.
Home Office Solutions
If you're looking for a home office antivirus solution for only a few devices, the above providers also offer protection for personal devices. The following tools are designed for individual and family antivirus protection, but many of them have advanced security features suitable for home offices and individuals who work for themselves.
Bitdefender Total Security
Bitdefender Total Security can protect up to five devices. Though it's designed for home use, it can also function as a home office security solution. For individuals who work for themselves, either doing contract work or owning their own business, thorough home security protection can be a great small-office solution. Total Security can block third-party data tracking, protect microphone and web camera access, and protect network connections with a VPN.
Sophos Home
Sophos' home plan scans computers for malware and blocks viruses. It also protects internet connections like banking and shopping from malicious interference. If you're working from home, note that you'll probably need something more advanced for full home business protection, particularly if you need secure connections to remote devices (like a remote desktop setup). But for malware scans, ransomware protection, and antivirus, Sophos' home plans are affordable and thorough. Sophos also offers a free trial for its home security.
Trend Micro
Trend Micro Antivirus + is only available for one PC. This plan is probably not the best for a full home business setup, but it could work for freelancers and contractors with only one computer. Trend Micro also has home security plans for three and five devices.
Trend Micro's Premium Security Suite provides protection for up to 10 devices and multiple operating systems, including mobile devices. This suite includes a password manager and a VPN and is best for home business owners that travel frequently and need to take their work with them.
Malwarebytes
Malwarebytes offers multiple home security plans, broken down by device type. Computer systems supported include Windows, Mac, and Chromebook, as well as Android and iOS mobile devices. Malwarebytes also offers a VPN and a free antivirus removal kit. For users with multiple devices, Malwarebytes has customizable plans for up to five devices, which include web browser protection for four different browsers. If you're a contractor or have your own small business, Malwarebytes could be a good fit.
Microsoft Defender
Defender's home and family version is also beneficial for contract workers or individuals who work for themselves. It offers antivirus and anti-phishing scans, as well as alerts when the solution detects malicious applications. In the U.S. and U.S. territories, Defender also offers identity theft monitoring for users.
Note that Microsoft Defender for home and family requires a Microsoft 365 family or personal subscription. Because of this, it's most useful for individuals who already use Microsoft 365 solutions or plan to.
Other AV Contenders
One surprise in the security market has been the enduring strength of the first-generation antivirus vendors. Perhaps that should come as no surprise – they have a product depth that newer market entrants can only build with time.
Sophos is one such vendor. Trend Micro is another – and with a near-perfect score in the most recent MITRE endpoint security tests boasts an enterprise pedigree that should give the most paranoid home users confidence.
Two other old industry names with a long history of strong antivirus protection – Norton and McAfee – have separated from their enterprise businesses, Symantec and Trellix. They still offer strong security, but their dependence on the enterprise company's intellectual property bears watching.
The biggest takeaway from all this is that top-notch security is making its way down to the small business and consumer market, and that's very good news indeed.
Your guide to antivirus software
An antivirus (AV) solution is essential for scanning, detecting, preventing, and deleting malware when protecting your devices. While many consumer devices today come with standard antivirus software, a growing number of internet-enabled systems, like IoT devices, are being manufactured with light security. SMB organizations with a limited number of devices are a vital market for standalone AV solutions, while enterprise organizations in need of advanced AV protection are adopting endpoint detection and response (EDR).
Business antivirus software offers real-time protection, on-demand scanning, and a preventative background shield and guard to optimize protection against most malware.
We'd also note that ransomware in particular requires unique data backup and recovery tools and services.
History of antivirus software
Like so many advancements, the 1980s was a period of birth and development for antivirus software. As the number of devices grew steadily and then rapidly towards the turn of the century, AV solutions emerged as the most common type of endpoint security. Early providers of antivirus software included McAfee, Anti4us, Avira, Avast, Symantec, and Kaspersky.
The 2000s saw the innovation of anti-rootkit functionality with F-Secure's BlackLight. A few years later, cloud-based antivirus software entered the scene with McAfee's Artemis and AVG's Protective Cloud Technology. As new technologies have entered the market, antivirus software as a standalone product has taken a backseat to more comprehensive security solutions in recent years. But what remains true is that AV software is an essential tool and part of every developed cybersecurity infrastructure in the world.
What is antivirus software?
Antivirus protection means automatic detection and elimination of existing threats and added security in identifying new threats. Most AV software includes general capabilities, while enterprise solutions can go much further for protective features. General functions for antivirus software include:
Scanning devices, directories, and files for malicious software or patterns
Scheduling automatic scans at optimal user time
Initiating scans on specific files, drives, and programs
Removing or cleaning malicious code detected
Updating users about actionable threats
Monitoring the device's overall health or performance
How does antivirus software work?
Whenever you insert a USB drive, open an email, browse the web, or download a program, your antivirus software is completing scans in real-time. AV software uses a connected database of identified malware types to determine if there's any presence of malware on your device. This detection method is known as signature detection or specific detection as the AV compares program signatures to find matches. While the signature malware database can help stop known threats, the new viruses created every day tend to be the most significant threats. Antivirus also software scans for malicious patterns worth further investigation.
Also Read: Best Kaspersky Alternatives
Antivirus software uses three core detection types to contain, quarantine, or mark programs for deletion when identified as malware.
| | |
| --- | --- |
| Detection Type | Description |
| Specific detection | Scans for known malware against database |
| Generic detection | Scans for malicious patterns or malware parts against database |
| Heuristic detection | Scans for unknown viruses with suspicious file structure detection |
Sandbox Detection
Advancements in business antivirus software also offer the ability to execute the program in a virtual environment known as sandboxing. By exporting the suspected malware before its activation to an isolated, third-party environment, antivirus software can run the program without affecting the real-world network or assets.
Detection Using Machine Learning and Data Mining
Related to heuristic detection, which scans for unidentified viruses that resemble existing file structures containing malware, the latest approach in threat hunting is machine learning and data mining to enhance detection abilities. Advanced AV software can extract file features that inform whether the program is malicious or benign without executing programs.
Rootkit Detection
Rootkits are one of the most dangerous forms of malware, offering full-featured administrative access to a computer. Besides the hazardous level of havoc a rootkit can create, they're also often hidden from the list of running processes and therefore hidden from users and AV software. While antivirus solutions can scan for rootkits, this feature is not universally available. With administrative-level control, rootkits can alter the operating system, make AV programs ineffective, and much more.
Testing Antivirus Vulnerabilities
Cybersecurity is a game of building, testing, developing, and testing again. Several labs, including SE Labs, AV-Test Institute, MRG-Effitas, and AV-Comparatives, publicly release their antivirus software test results.
Fight back against viruses
Viruses, or malware, are built to be self-executed, change device behavior without user knowledge, and replicate themselves. Viruses can replace execution code for legitimate programs with their execution, so the end user unwittingly starts the malicious program. A virus's ability to replicate can endanger the user's device and software further or move to other devices and network-level. Even when malware is benign, its presence can still waste computer memory used by critical applications.
Since the start of internet-connected networks, hackers have built malware that can crash your system, delete data, or worse. How the malware behaves or what functionality it targets determines the type of virus. Virus types include boot sector, file infector, multipartite, master boot record, and macro viruses.
Also read:
Free vs. premium antivirus software vendors
Anyone who lived through the turn of the century knows how big antivirus software was for personal computers. For a generation of consumer and business devices, it was an additional must-have expense, while in recent years, manufacturers have leaned towards pre-installed and recommended channel partner software. Today, several free and premium AV software products are available for download right from your web browser.
No-Cost AV Software
Free antivirus software, especially for small organizations, can be a workable solution. Looking back at eSecurityPlanet's reporting on free AV software, we list features that one could expect more than a decade ago, including real-time shields and auto-sandboxing, boot-time scanning, web filtering, link scanning, and a browser toolbar. A look at the most popular free AV software today, like Microsoft Defender, shows these features and more continue to be added for maximizing protection.
Paying for AV Software
Organizations managing an inventory of devices or working across multiple environments are better served by a premium antivirus solution. Though free alternatives are better than ever, premium AV software means more features like advanced password management, VPN access, and configuration functionality.
Deploying antivirus software
When organizations work with multiple platforms and operating systems, having virus protection software and pattern updates is critical. As noted, plenty of devices will have an antivirus solution pre-installed. When migrating to a new AV solution, organizations should uninstall existing antivirus software and make way for its enterprise-ready cousin. A second consideration requires evaluating network inventory and preemptively placing AV software where malware risk is highest.
Don't Run Dual AV Solutions
The combination of multiple antivirus solutions running on the same device can wreak havoc. While scanning your machine, AV programs monitor and report what they find, and from a binary perspective, they can look like a virus themselves. When multiple AV solutions are running, they will eventually find each other. From there, it's a chase to the finish line to block and remove each other.
The competing antivirus programs will also fight over detected viruses. When one AV solution can successfully quarantine malware, the other AV may be at a loss and continue reporting the problem though the threat is nonexistent. Collectively, the use of multiple antivirus software programs results in redundant operations that waste system memory, diminish the operating system's effectiveness, and cause file corruption.
Threat-Based Placement of AV Software
If you're familiar with zero trust or microsegmentation, this deployment method will sound familiar. Just like microsegmentation places firewalls between critical segments that need added protection, a technique of AV implementation is first identifying where viruses are most likely to enter the device or network. This deployment route means analyzing data about your inventory, network, and infection sources to see where the most significant threats exist for segments and the network. Knowing what devices and segments are most at risk, administrators typically place AV software at desktops, email servers, file servers, or web servers.
Read Also: Microsegmentation: The Next Evolution in Cybersecurity
eSecurity Planet's AV software methodology
Our views are influenced by the development of the endpoint detection and response (EDR) market. EDR is like antivirus software on steroids for businesses. We've studied around 10,000 data points to compare the best EDR products, so we've focused this list on the small business and consumer antivirus products that have a stellar enterprise pedigree – some of that high-end research and development will make its way down to SMB and consumer products.
These small business antivirus tools don't have all the sophisticated security of high-end enterprise products. However, you're still benefiting from that high-end research and development, and they offer useful features of their own. Increasingly, we're seeing high-end features like machine learning-based detection and behavioral monitoring trickle down to home office products, so those features factored into our analysis too.
Bottom line: Business antivirus software
Business antivirus software is a foundational part of any security framework, but full-featured security doesn't end with AV software. You need to do all the other things to keep your data safe, like complex passwords that aren't reused (including on your home router), update your devices regularly, avoid insecure public networks, and always, always ignore suspicious emails, attachments, messages, texts, and links.
Looking for more SMB security technology? Read about the best security software for small businesses next.
Sam Ingalls contributed to this research report.
This article was updated in 2023 by Jenna Phipps.
Get the Free Cybersecurity Newsletter
Strengthen your organization's IT security defenses by keeping up to date on the latest cybersecurity news, solutions, and best practices.