Vulnerability management tools discover security flaws in network and cloud environments and prioritize and apply fixes. They go well beyond patch management and vulnerability scanning tools while combining the best of those technologies, creating an overall vulnerability map for businesses.
Many IT departments struggle to stay on top of security vulnerabilities, and many don't even know every IT asset they own. Comprehensive vulnerability management solutions can help, making them an increasingly critical cybersecurity tool, especially for teams that don't have a clear picture of their assets and networks. We selected six of the best vulnerability management tools and analyzed their features, pros, and cons to help you find the right product for your security team and organization.
Jump to:
Featured Vulnerability Management Solutions
Cloud Risk Complete
Cloud Risk Complete delivers real-time visibility into your entire environment with the new Executive Risk View: a unified dashboard that provides the comprehensive visibility and context needed to track total risk across both cloud and on-premises assets and better understand organizational risk posture and trends. See it in action via our virtual product tour and discover firsthand how Rapid7 helps you assess and reduce risk faster across your hybrid environment.
Intruder
Intruder is the top-rated vulnerability scanner. It saves you time by helping prioritize the most critical vulnerabilities, to avoid exposing your systems. Intruder has direct integrations with cloud providers and runs thousands of thorough checks. It will proactively scan your systems for new threats, such as Spring4Shell, giving you peace of mind. Intruder makes it easy to find and fix issues such as misconfigurations, missing patches, application bugs, and more. Try a 14-day free trial.
Astra Pentest
Astra Pentest is comprehensive platform featuring an automated vulnerability scanner, manual pentest capabilities, and an all-purpose vulnerability management dashboard that helps you streamline every step of the pentest process.

Our Pentest platform emulates hackers behavior to find critical vulnerabilities in your application proactively.

Notable features include:
8000+ tests,
CI/CD integration,
Scan behind logged-in pages,
Zero false positives,
Scheduled scan.

Try Astra's 7 days trial!
Top vulnerability management software comparison
The following table briefly compares our top picks' features and pricing.
| | Asset grouping | Risk scoring | Patch rollback | Pricing |
| --- | --- | --- | --- | --- |
| Rapid7 InsightVM | ✅ | ✅ | 🟥 | $2.19/asset/month for 250 assets |
| Tenable Nessus | ✅ | ✅ | 🟥 | Professional plan: $3,590/yearExpert plan: $5,290/year |
| Qualys VMDR | ✅ | ✅ | 🟥 | Priced per asset; requires quote |
| Holm Security | ✅ | ✅ | 🟥 | Holm Security requires a quote request. |
| Digital Defense Frontline VM | ✅ | ✅ | 🟥 | $8,280/year for 250 asset from AWS MarketplaceFor direct pricing from Digital Defense, request a quote. |
| GFI LanGuard | 🟥 | 🟥 | ✅ | $12.99-$16 / node for one-year subscription |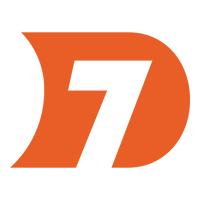 Rapid7 InsightVM
Best overall vulnerability management solution for SMBs
Score: 4.19/5
Rapid7 InsightVM is a scalable vulnerability management solution for enterprises of all sizes. One of the most sought-after features of the product is risk prioritization, with step-by-step instructions for effective remediation. Good value and automation make InsightVM particularly useful for smaller businesses, but even organizations with greater expertise could benefit from its risk identification and prioritization capabilities. For those lacking sophisticated security teams, InsightVM is also available as a managed service.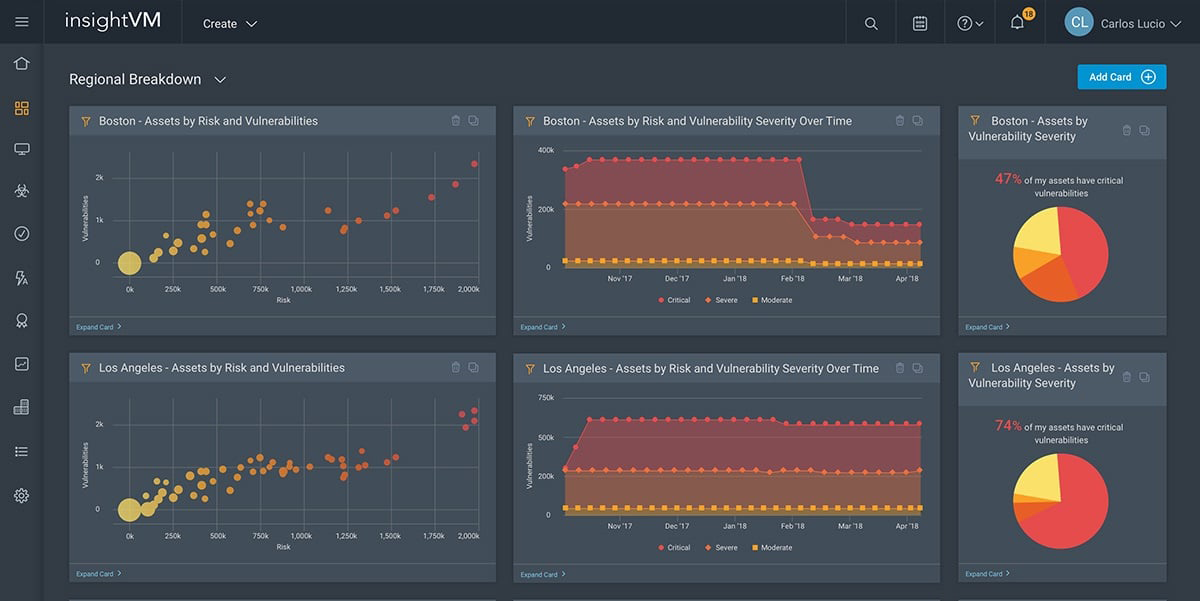 Pricing
For 250 assets minimum, Rapid7 costs approximately $2.19/asset/month. For larger increments of assets, the price per asset decreases.
Features
Real-time risk viewing through customizable dashboards
Integrated threat feeds
Integrations with other security solutions, like McAfee, CyberArk, and Palo Alto
Asset grouping
Offers a free trial
| Pros | Cons |
| --- | --- |
| Reasonable pricing for smaller enterprises | No patch rollback |
| Supports vulnerability exceptions if you need to accept a risk | |
| Available as a managed service | |

Tenable Nessus
Best for pen testers and other contractors
Score: 3.66/5
Tenable Nessus is a vulnerability assessment solution for both businesses and security contractors. It offers features like role-based access controls, as well as asset grouping to simplify threat remediation for similar issues. SMBs, developers, pen testers, and consultants will find Nessus Expert most useful, but features like external attack surface scanning could have broad appeal. Consider Nessus if your business is particularly focused on security audits and internal compliance efforts.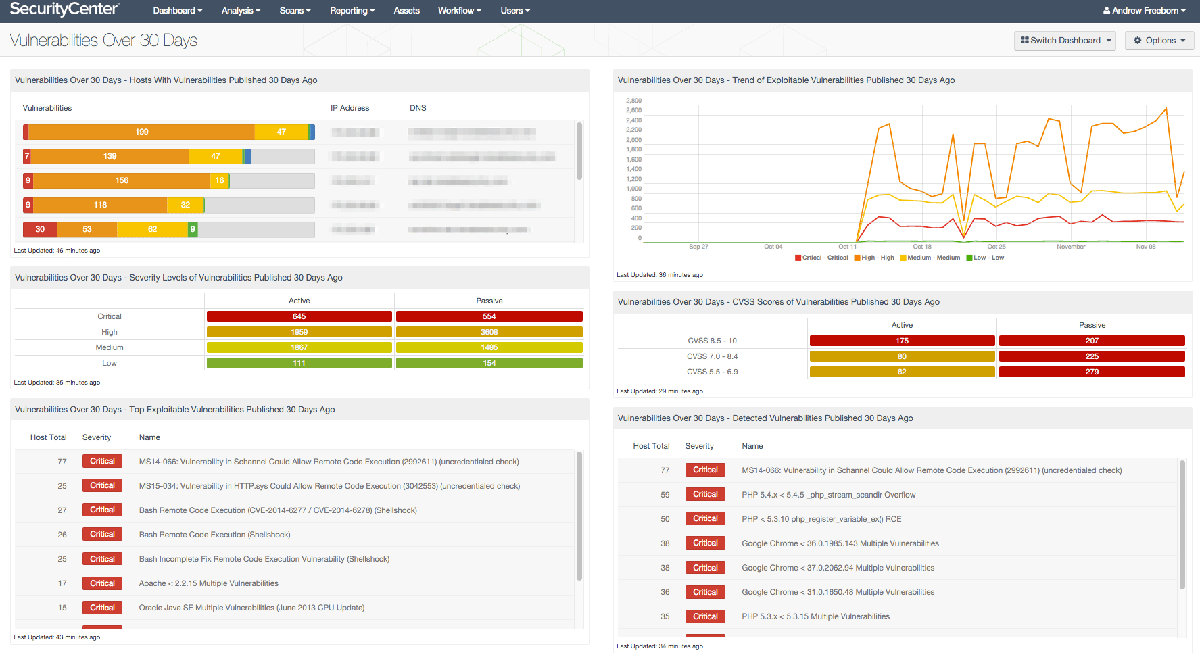 Pricing
Professional plan: $3,590/year
Expert plan: $5,290/year
Advanced support requires add-on pricing
Features
Integrations with other security solutions, like Splunk, Fortinet, and Palo Alto
Option to implement role-based access controls
Asset grouping
Free trial available
| Pros | Cons |
| --- | --- |
| Designed for contractors like pen testers as well as SMBs | Might not serve all the needs of large businesses |
| 24/7 advanced support available as an add-on | |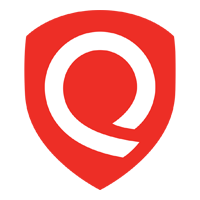 Qualys VMDR
Best for organizations with complex environments and remote users
Score: 3.59/5
Qualys VMDR 2.0 with TruRisk is an enterprise-grade cyber risk management solution for complex security environments. VMDR also integrates with IT service management tools like Jira and ServiceNow.
VMDR uses Center for Internet Security (CIS) benchmarks to find misconfigurations and vulnerabilities in your business's assets. Consider Qualys if you're a medium-to-large organization with a security infrastructure that's already built out.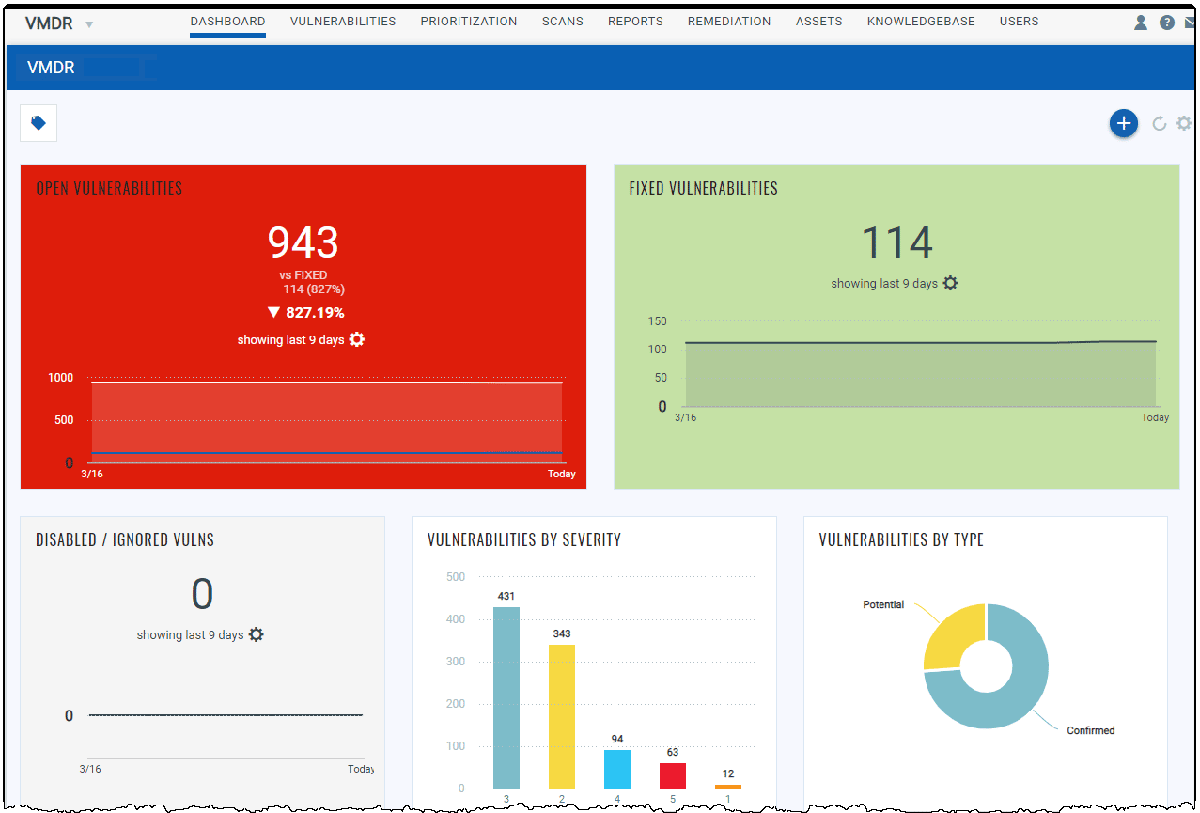 Pricing
Qualys VMDR 2.0 with TruRisk is priced on a per-asset basis. You can either sign up for a free trial or request a quote from the Qualys sales team. AWS pricing starts at $46 to $85 a year per host for VMDR and VMDR FixIT, with volume discounts.
Features
Identification of IoT assets
Training videos
No-code workflow automation for remediation tasks
Patch management for handling vulnerabilities
Free trial
| Pros | Cons |
| --- | --- |
| Plenty of customer support options | Limited pricing information |
| Supports a variety of assets, including operational technology and IoT | No testing or rollback features |

Holm Security
Best for improving employee security posture
Score: 3.09/5
Holm Security VMP is a next-generation vulnerability management platform that helps detect vulnerabilities across your enterprise network and human assets in a single integrated platform. Among the platform's standout features is its phishing module, which simulates phishing attacks on employees to identify weaknesses and train teams to better promote security. Holm Security VMP is preferred by SMBs thanks to its value and features like phishing awareness, but its broad capabilities also find application in large-scale organizations. Enterprises should also consider it because it has so many useful features.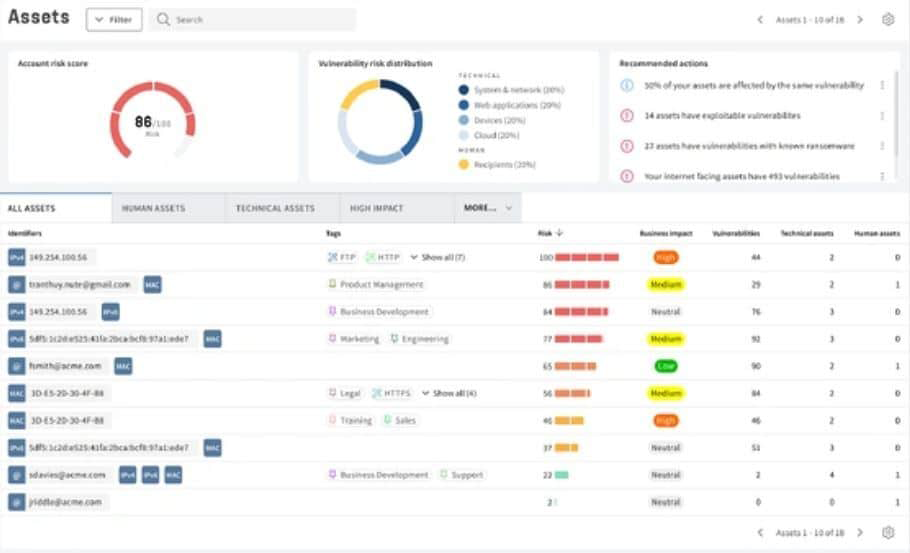 Pricing
Request a quote from Holm Security's sales team for detailed pricing information.
Features
Integrations with CI/CD tools
Identification of IoT assets
Role-based access controls to manage team access to applications
Integrations with other security solutions, including Splunk and Microsoft Sentinel
| Pros | Cons |
| --- | --- |
| Designed for businesses that want to strengthen their security from the ground up. | Lacks transparent pricing. |
| Multiple ticketing, CMDB, and single-sign on integrations available. | Lacks patch rollback features. |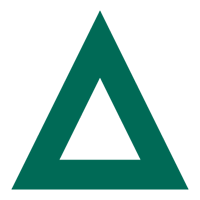 Digital Defense Frontline VM
Best for the vulnerability and penetration testing demands of SMBs
Score: 3.04/5
Digital Defense Frontline Vulnerability Manager (Frontline VM) is a comprehensive SaaS vulnerability management tool that covers all network assets. Frontline VM is among the most user-friendly tools on this list. It's particularly well suited to the vulnerability and penetration testing demands of SMBs. That said, Digital Defense's on-demand service can meet the demands of a fully-staffed, large-scale organization.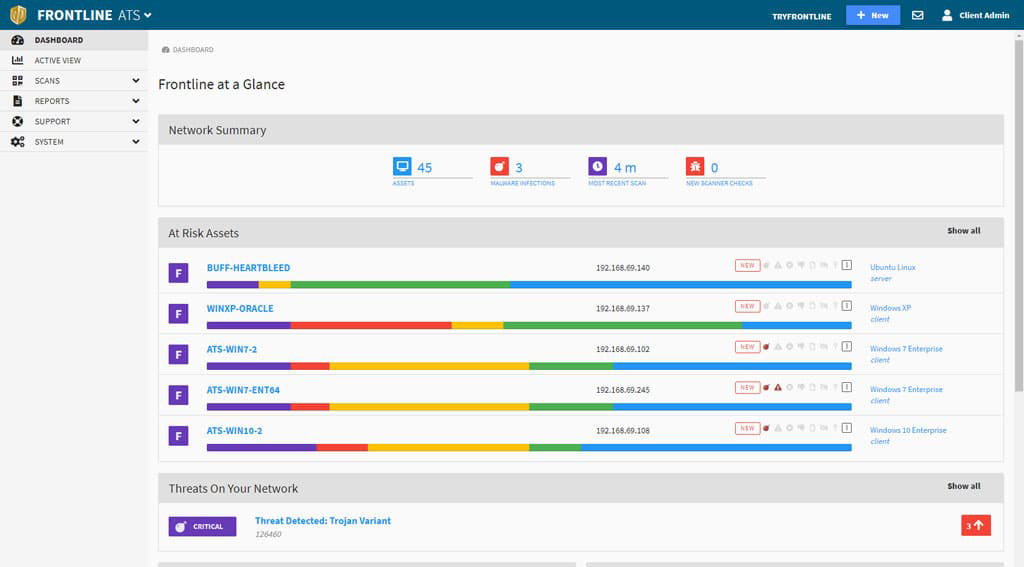 Pricing
Frontline VM is listed at $8,280/year for 250 assets on AWS Marketplace. Digital Defense doesn't provide pricing directly; you'll need to fill out a quote request for detailed information.
Features
Integrations with vendors like ServiceNow, LogRhythm, and Palo Alto
Role-based access controls
Asset grouping
Network mapping, which helps businesses visualize threats across their network devices with filtering and asset relationships
Pros
Users find Frontline VM easy to use overall
Available as a managed service
Support available 24/7 and through phone and email
Cons
Doesn't have many patch management capabilities and lacks patch rollback features
| Pros | Cons |
| --- | --- |
| Users find Frontline VM easy to use overall. | Doesn't have many patch management capabilities and lacks patch rollback features. |
| Available as a managed service. | |
| Support available 24/7 and through phone and email. | |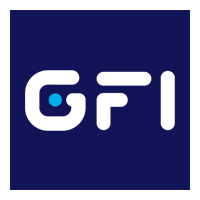 GFI LanGuard
Best for network security
Score: 2.98/5
GFI LanGuard is an enterprise-class vulnerability scanning, patch management, and network auditing tool. The product gets high marks for its patch management capabilities and compliance features. It performs asset discovery for network devices like switches and routers and allows teams to group devices. If you have an extensive network to protect, consider LanGuard for network security.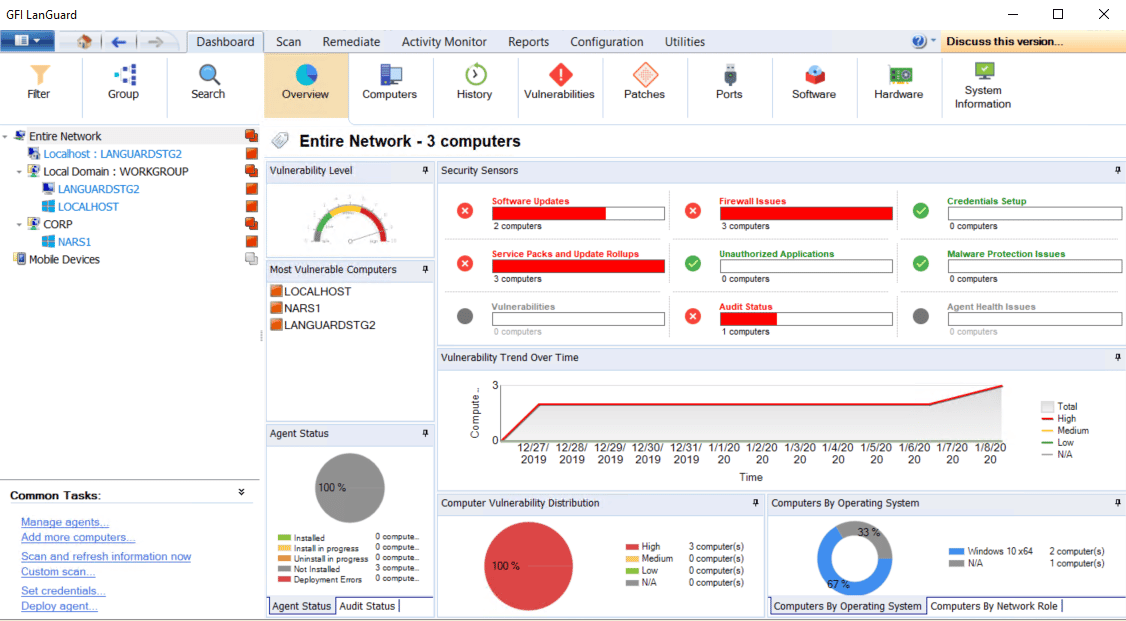 Pricing
LanGuard pricing is available through resellers like CDW. Estimated prices are $12.99-$16 per node for a one-year subscription.
Features
Offers patch management and patch rollback
Automated security reports designed for regulatory compliance
GenAI CoPilot provides better insights within the LanGuard console
Free trial
| | |
| --- | --- |
| Pros | Cons |
| Includes asset discovery for networking devices like routers and switches, as well as virtual machines. | Risk scoring and prioritization features are lacking. |
| Users found ease of use and patch management functionality particularly strong. | Not a great choice for large enterprises because it lacks some advanced features. |
Key Features of Vulnerability Management Software
Here are some key features to look for if you're shopping for a vulnerability management solution. Note that few tools provide all of these capabilities. Some provide a few, while some provide many of them. Shortlist the top features your business needs when you're selecting any cybersecurity solution.
Continuous monitoring and scanning
Potential vulnerabilities can pop up at any time, and vulnerability management systems should be a consistently-active line of defense. Your vulnerability management software should continuously look for potential problems. Zero-day vulnerabilities in particular need to be identified rapidly.
Risk scoring
Cataloging and remediating risks can easily become overwhelming if your security team doesn't know exactly what steps to take. Scoring risks based on their severity helps personnel prioritize remediation tasks. For example, an unpatched zero day is probably a more urgent fix than an employee's outdated version of Microsoft Word. Risk scoring plays a critical role in ensuring that vulnerability management is successful over time because employees can avoid overwhelm.
Attack surface visualization
Attack surface visualization is intended to simplify the process of identifying all the places your business could be attacked. It should cover internet-facing and internal assets to give you a complete picture of vulnerabilities.
Automated remediation
Security teams don't always have time to fix every vulnerability. This is where automation comes in: Remediation strategies should ideally have automatic fixes for at least some vulnerability management tasks. For example, a predesigned patch management workflow might be triggered when a vulnerability scanner detects an unpatched asset.
Customizable reporting
Often, other teams in your organization need to know what's going on in the IT department. Reports help security teams provide the most relevant information to company stakeholders, including the executive team. Policy-driven compliance reports are also important, not just current vulnerability stats. Ideally, the reporting feature in a vulnerability management tool should offer both premade templates and customization options.
How to Choose the Best Vulnerability Management Software for Your Business
Knowing your team's priorities and business needs is the key to choosing the best vulnerability management solution. An enterprise-grade security product is an investment, and you want to pick one that'll serve your organization well for years to come.
Determine which features are deal-breakers
Most vulnerability management tools won't have every single feature your security team wants. We recommend creating a shortlist of three to five features that are must-haves and looking at software that has those essential capabilities.
Look at products within your budget
This might seem overly simplistic, but keep your budget in mind when shopping. Also, some businesses price vulnerability management tools differently, so make sure you're not comparing apples to oranges. Find a baseline for product prices, and call vendors and ask them for per-asset or per-user breakdowns if you can't find the numbers you're looking for.
Keep growth in mind
If you're a small business and growing rapidly, you'll need a vulnerability management tool suitable for a large business. There are multiple VM solutions that serve both SMBs and enterprises well, but make sure you choose one that can grow with you if you're expecting rapid growth.
Talk to the vendor
Communicating with vendors will give you an idea of how responsive and helpful they are. You'll also need to decide how much of a partner you need. This may depend on your security team's size and experience, whether they'll need just the tools or services and training too. Make sure you look at user reviews to analyze the vendor's support team. Ideally, you'll have this tool for years. That means being linked to the vendor for years, too, so you'll want to choose a team that's suitable for your business.
How We Evaluated Vulnerability Management Software
We evaluated a broad selection of vulnerability management products using a product scoring rubric. When we create guides for buyers, we look at the best available data and information, including hands-on assessments, independent test data, vendor product pages and data sheets, user reviews and more, as we analyze products to determine those that are best for our audience.
In our product scoring rubric, we weighted criteria and features according to the percentages listed for each below, and that weighting factors into the total score for each product. The six products that scored highest made our list, but that doesn't mean that another product won't be the one that's best for you. Some users might get their needs met by more basic patch management and vulnerability scanning tools, while others might opt for more automated solutions like breach and attack simulation (BAS) tools.
Note that the score each product receives is only based on whether it meets the criteria we set for the analysis rubric. All these products are successful in this category, and their score here is not an overall measure of their value, just how well they met our specific criteria.
Pricing | 15 percent
We evaluated pricing, including whether the vendor provided any pricing, relative value, and availability of free product trials.
Core Features | 35 percent
We evaluated the most important features of vulnerability management tools, including asset discovery, risk scoring, patching, and reporting capabilities.
Additional Features | 15 percent
We also evaluated less common features like RBAC and risk exceptions, as well as integrations with continuous integration and deployment (CI/CD) and other tools.
Ease of Use and Administration | 20 percent
We evaluated ease of use and implementation, availability of knowledge bases, documentation and training videos, as well as whether the product is available as a managed service.
Customer Support | 10 percent
We evaluated the available online, email and phone technical support, customer surveys, and hours of availability.
Frequently Asked Questions (FAQs)
People often ask the following questions about vulnerability management software, including its similarities to other security tools.
What is the difference between vulnerability scanning and vulnerability management?
Vulnerability management is broader than vulnerability scanning. It's not just scanning assets and networks but also helping security teams remediate vulnerabilities and improve their overall security posture. Vulnerability management should help your business create a map of sorts to locate common weaknesses in your security infrastructure and make lasting improvements.
What is the difference between risk management and vulnerability management?
Risk management is a broader enterprise category because it covers all aspects of business risk, including security vulnerabilities, but also financial risks and events like natural disasters. A risk management plan should include planning for cybersecurity risks, which may include a vulnerability management strategy.
What is an example of a vulnerability management KPI?
A KPI (key performance indicator) should be easily measurable, such as a specific length of time between a vulnerability being observed and being remediated. The more detailed your KPIs are, the more easily your security team can decide whether your vulnerability management strategy is working and whether it needs to be changed.
Also read:
Bottom Line: Vulnerability Management is Critical for Security
There are roughly 20,000 new vulnerabilities discovered each year — and many of them are zero-day vulnerabilities that aren't discovered until they've been used in a cyber attack. Plugging those holes takes a lot of time and dedication for even the most secure companies and networks. For everyone else, they need all the help they can get from vulnerability management tools and services. Vulnerability management's ability to prioritize fixes will help your team focus on the vulnerabilities that are most likely to hurt your organization.
IT asset management (ITAM) plays an increasingly important part of vulnerability management, because organizations aren't always sure of everything they own — and everything that's vulnerable to attacks. Your business can't be truly secure without keeping a tight inventory of your security infrastructure. While IT assets certainly aren't the only dangers to security, asset management and vulnerability management go hand in hand.
Read next: Vulnerability Management as a Service: Top VMaaS Providers
Get the Free Cybersecurity Newsletter
Strengthen your organization's IT security defenses by keeping up to date on the latest cybersecurity news, solutions, and best practices.