Despite all the advances in cybersecurity, email remains the starting point for the vast majority of cyberattacks, as phishing, malware and social engineering remain effective attack techniques. That makes email security software a worthwhile investment for organizations of all sizes.
We analyzed the market for email security tools and software to arrive at this list of 7 top email security solutions, including their standout features, limitations and ideal use cases, followed by issues prospective buyers should consider. As some of these solutions are pretty low-cost, they potentially offer high ROI considering the enormity of the email threat problem. Here, then, are our top picks in the email security market:
Top Email Security Software & Tools Comparison
In this table, we compare leading email security tools, including their advanced features, ease of use and cost. As pricing can vary greatly between software solutions, we offer in-depth reviews below this chart to help you choose the tool that has the features and compatibility you need.
Vendor
Sandboxing
Mobile Support
Ease of Setup and Implementation
Advanced Machine Learning
Pricing
Avanan
Yes
No
Very good
Yes
SMB under 500 Protect plan: $3.60/user/month

Advanced Protect: $4.60/ user/month

Complete Protect: $6.00/ user/month
Coro Cybersecurity
Yes
Yes
Very good
Yes
Offers free lifetime detection service

Coro Annual + cyber advisor: $8.99/user/month

Coro edge: $11.99/user/month
SpamTitan Email Security
Yes
Yes
Very good
Yes
$1.00/user/month
Mimecast Email Security
Yes
Yes
May require technical support
Yes
$4.50/user/month (available only in the U.S. and UK)
Proofpoint Email Security and Protection
Yes
No
May require technical support
Yes

Standard package for business: $2.75/user/month

Advanced: $3.75/user/month

Professional: $5.33/ user/month
Fortinet FortiMail
Integrated as an add-on
Yes
Good
Yes
Starts at $7.00/user/month
Barracuda Email Security Gateway
Yes
Yes
Good
Yes
$2.66/user/month
Jump ahead to:

Avanan
Best for Advanced Threat Intelligence Integration
Check Point's Avanan is a cybersecurity solution that focuses on safeguarding cloud-based email and collaboration services. What distinguishes Avanan is its ability to incorporate sophisticated threat intelligence into the email security environment. This connection provides enterprises with real-time information into emerging dangers, allowing them to respond quickly and accurately. Avanan gives organizations a dynamic barrier against even sophisticated email attacks by bridging the gap between threat intelligence and email protection.
Pricing
Avanan's Protect Plan, which costs $3.60 per user per month, provides a reasonable starting point. This plan is ideal for small and medium-sized organizations (SMBs) in need of basic email and cloud security.
The Advanced Protect package, priced at $4.60 per user per month, provides increased functionality and security safeguards for enterprises that want more extensive protection.
The Complete Protect plan, which costs $6.00 per user per month, offers top-tier security and extra capabilities to enterprises looking for the most comprehensive defense against cloud-based attacks.
Features
Comprehensive email security measures, including anti-phishing, anti-malware, and anti-spam, are used to prevent dangerous emails and threats at the gateway.
Protects critical data across all cloud apps by extending security to popular cloud collaboration platforms such as Office 365, Google Workspace, and Slack.
Uses advanced threat detection techniques like machine learning, behavior analysis, and anomaly detection to identify and eliminate complex threats such as zero-day attacks.
Enforces data security regulations to prevent unwanted data leaks and insider threats by analyzing emails and attachments for sensitive information.
Constantly updates threat intelligence feeds to provide timely protection against new attacks and zero-day vulnerabilities.
Conducts phishing simulation exercises and offers training to educate staff on email security best practices, lowering the chance of becoming a victim of phishing attempts.
Encrypts critical email exchanges to protect the security of information during transmission.
Gives enterprises extensive insight into user activity within cloud apps, assisting them in identifying suspicious behavior and possible security concerns.
Provides extensive reporting and analytics capabilities to help organizations analyze their security posture, track threats, and meet regulatory obligations.
Pros
Competitive pricing tiers cater to various business needs and budgets.
Specialized focus on cloud-based email and collaboration security.
Advanced threat detection features enhance security posture.
Strong data loss prevention (DLP) capabilities.
Real-time threat intelligence guarantees timely protection against emerging threats.
Cons
One notable limitation is the lack of support for mobile devices, which may be a disadvantage for firms employing a mobile workforce.
More information on the scope of Avanan's integration capabilities with current IT infrastructure would be useful for potential customers assessing Avanan for their unique needs.
See the Top Employee Cybersecurity Training Programs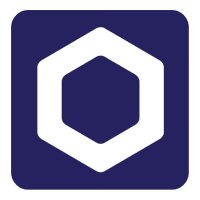 Coro Cybersecurity
Best for Comprehensive Cyber Threat Detection
Coro Cybersecurity stands out for its approach to user accessibility, real-time threat information, and comprehensive threat detection. One of its most notable characteristics is its ability to effortlessly mix advanced technology with user-friendly interfaces, making cybersecurity accessible to everybody. Coro uses powerful machine learning and sandboxing to protect sensitive information while still preserving the integrity of corporate communication channels.
Pricing
Coro Cybersecurity offers a free lifetime detection plan with basic threat detection for one user per month.
Coro Annual + Cyber Advisor plan starts with $8.99/user/month.
The advanced Coro Edge plan is priced at $11.99 per user per month for robust cybersecurity features.
Features
Coro employs a multi-layered approach to threat detection, integrating signature-based, behavior-based, and machine learning techniques.
The platform's threat intelligence feeds are constantly updated so it can identify and respond to the most recent cyber attacks, including zero-day vulnerabilities.
The Zero Trust Network Access (ZTNA) feature guarantees that only authorized users and devices may connect to the network, improving network security without sacrificing convenience.
Offers thorough reporting and audit trail capabilities to help firms remain compliant with industry-specific requirements.
Provides a comprehensive sandboxing capability that allows users to securely execute and analyze potentially harmful files and applications in an isolated environment.
Supports mobile devices, ensuring that users' cellphones and tablets are secure wherever they go.
Simple to set up and implement, with minimal downtime and impact to company activities during deployment.
Pros
Coro's user-friendly interface makes it suitable for both cybersecurity specialists and those new to security solutions.
Coro Cybersecurity can successfully identify and neutralize a wide range of attacks.
Real-time updates safeguard users against developing threats.
Scalability makes Coro appropriate for organizations of all sizes, from small startups to big enterprises.
Cons
Coro Cybersecurity's customer support is only available on business days, which could pose a problem for customers who want quick help outside of regular working hours.
The absence of a live chat facility on the company's website might make it more difficult for potential consumers to acquire timely responses to their queries or complaints.
Also read: How to Improve Email Security for Enterprises & Businesses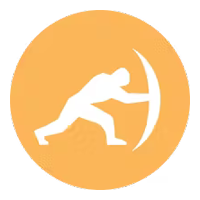 SpamTitan Email Security
Best for Small and Medium-sized Businesses (SMBs)
SpamTitan Email Security offers a comprehensive array of capabilities to protect against spam, malware, phishing, and other email-borne hazards — and at a price so low that just about anyone can afford better email security.
Pricing
At just $1 per user per month, SpamTitan is accessible to businesses of all sizes.
Features
Offers sandboxing capabilities to ensure that suspicious email attachments don't damage your production systems.
Extends support to mobile devices, providing email security even in motion.
Simplifies the setup procedure to reduce interference with your activities.
Utilizes cutting-edge machine learning techniques to adjust to changing email security risks.
Filters unwanted spam emails in an efficient manner.
Identifies and isolates emails with malware attachments to guard against network penetration.
Offers the ability to encrypt emails to protect private correspondence.
Implements data loss prevention (DLP) to prevent accidental or intentional data leakage.
Provides sender verification and multi-factor authentication for increased security.
Content filtering enables businesses to enforce email content guidelines in order to adhere to regulations.
Offers comprehensive reporting and analytics to help firms adhere to regulatory requirements.
Pros
Priced at a low monthly fee of $1 per user.
Offers comprehensive defense against email threats.
Extends support for email security to mobile devices such smartphones and tablets.
Simple deployment and setup.
Uses adaptable and cutting-edge machine learning methods to detect threats.
Cons
Limited SIEM/SOAR/XDR integration, which may offer difficulties for businesses with specific integration requirements.
Customer service is only available during business hours, which may cause issues to be resolved late.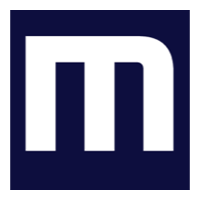 Mimecast Email Security
Best for International Email Security Compliance
Mimecast Email Security comes with the expertise you'd expect from a well-known name, particularly in the area of international compliance, where Mimecast offers a complete platform for enterprises to achieve and maintain cross-border email security compliance. This not only safeguards sensitive data but also reduces legal risks and fines, making it particularly good for multinational organizations seeking to maintain confidence and credibility on a worldwide scale. Mimecast provides complete email security with a portfolio of sophisticated capabilities, ensuring that organizations can connect and work safely.
Pricing
Mimecast offers the Email Security Cloud Infrastructure (CI) plan at a competitive rate of $4.50 per user per month. However, this pricing is currently available only in the U.S. and UK.
For pricing in other regions or additional plans, users need to contact Mimecast's sales team.
Features
Uses advanced machine learning techniques to detect and prevent emerging email threats, including zero-day attacks.
Enforces email content restrictions to guarantee regulatory compliance and safeguard against data breaches.
Its data loss prevention (DLP) feature aids in the prevention of data leaks by detecting and stopping illegal email transmissions of sensitive information.
Enables extensive email archiving to satisfy regulatory standards and enable access to past email data.
Uses advanced email filtering to reduce the risk of security breaches by blocking spam, phishing, and malware-laden emails.
Protects mobile devices against email-based attacks, offering protection to users on the move.
Its sandboxing capability creates a safe environment in which suspicious email attachments may be analyzed and contained, preventing possible dangers from entering the network.
Gets users ahead of new threats and weaknesses by leveraging real-time threat information feeds.
Pros
The Email Security CI package is reasonably priced at $4.50 per user each month.
Provides comprehensive email security features.
Focuses on threat intelligence to guard against emerging threats.
Offers capabilities for data loss prevention and email archiving for compliance and data protection.
Email continuity guarantees that vital messages are accessible at all times.
Cons
The Email Security CI plan is currently available only in the U.S. and UK, limiting its accessibility for organizations outside these regions.
Users may require technical assistance with setup and implementation, particularly for complicated installations.
Mimecast's customer assistance is only available during business hours, which may cause issue resolution to be delayed. However, consumers with higher-tier plans may have more assistance alternatives.
The lack of live chat support may make it difficult to seek rapid assistance.
Email encryption is not included in the base plan and must be purchased separately.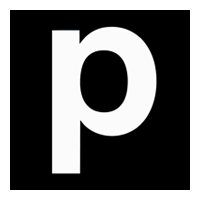 Proofpoint Essentials
Best for Automation and Technical Expertise
Proofpoint is a well-known cybersecurity company that provides a variety of solutions to defend organizations against email-based attacks. Proofpoint Essentials, with an emphasis on email security and protection, is intended to keep organizations secure from phishing, malware, and other email threats. Proofpoint helps enterprises proactively identify and eliminate threats without the need for manual intervention by leveraging machine learning and AI-driven threat detection. This degree of automation not only improves security but also frees up IT personnel while strengthening email security with cutting-edge technology.
Pricing
Proofpoint offers a competitive pricing plan with its Essentials Email Security Standard for Business, priced at $3.03 per user per month.
Features
Proofpoint's advanced email filtering uses machine learning and threat intelligence to reduce the risk of email-borne attacks by blocking spam, phishing emails, and malware.
Strong data loss prevention (DLP) features help prevent sensitive data from leaving your business via email.
Offers advanced threat prevention, such as real-time threat intelligence and dynamic sandboxing, to identify and prevent complex assaults, including zero-day threats.
Allows enterprises to enforce email content restrictions.
Provides effective reporting and analytics, providing insights into email security patterns.
Proofpoint provides email encryption capabilities to safeguard confidential email exchanges and protect sensitive information.
Improves email security using user authentication techniques, lowering the danger of unauthorized email account access.
Pros
Competitively priced at $3.03 per user per month.
Provides phishing simulation exercises to train employees and raise awareness about email security best practices.
Robust email filtering, analytics and advanced threat protection features.
Effective data loss prevention capabilities.
Policy and regulatory compliance are enforced through content control.
Email encryption safeguards critical correspondence.
Cons
Automation tools that might improve productivity are offered as an add-on through Proofpoint Automate, potentially increasing the cost for users that want this functionality.
Setting up Proofpoint Email Security may require technical competence that some organizations won't have in-house.
The lack of mobile compatibility limits protection on smartphones and tablets.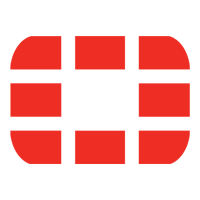 Fortinet FortiMail
Best for Scalability and Customization
Fortinet FortiMail excels at scalability and flexibility, providing adaptable solutions that can grow with your company. Whether you're a small startup or a huge corporation, Fortinet FortiMail can adapt to your changing needs, ensuring that your email security grows in lockstep with your business. Furthermore, its customization features enable firms to adjust their email security rules to their individual requirements, making it a versatile alternative for businesses of all sizes.
Pricing
Fortinet offers pricing through authorized resellers, starting at $7.00 per mailbox for the FortiMail Cloud 1 Year Email Continuity Service.
Pricing details for other plans may vary, and users should consult with Fortinet or authorized resellers for more information.
Features
FortiMail utilizes powerful email filtering to prevent spam, phishing emails, and malware from reaching users.
DLP capabilities in FortiMail aid in the prevention of data leaks by monitoring and stopping sensitive information from leaving the business via email.
Includes advanced threat prevention methods to identify and neutralize emerging email threats.
Allows businesses to enforce content standards while also ensuring regulatory compliance and preventing data breaches.
Supports mobile devices, allowing customers to access their encrypted email messages via smartphones and tablets.
Simple to set up and implement, reducing disturbance to corporate activities during deployment.
Pros
Its scalability makes it appropriate for enterprises of all sizes.
Provides extensive flexibility, allowing enterprises to adjust their email security rules to match their individual needs.
Integrates seamlessly with other Fortinet security products, resulting in a holistic security ecosystem for Fortinet customers.
Provides an easy user interface that is advantageous for businesses with varying degrees of technical competence.
FortiMail is well-known for its dependability and uptime.
Provides complete support options, including documentation, training materials, and customer service, to help users properly deploy and maintain the solution.
Cons
Fortinet FortiMail's pricing can be higher than some competitors.
Integration with SIEM, SOAR and XDR systems may be limited, creating issues for businesses with specialized integration needs.
Sandboxing capabilities may be offered as an add-on, resulting in higher cost.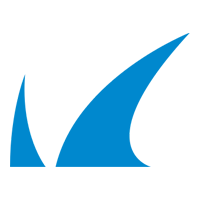 Barracuda Email Security Gateway
Best for 24/7 Customer Support
What sets Barracuda apart is its continuous dedication to customer support, which provides users with round-the-clock help, guaranteeing that their email security remains dependable and responsive at all times. Barracuda Email Security Gateway is a trusted solution for enterprises wanting comprehensive email security with greater customer care, thanks to its user-friendly interface, emphasis on ease of deployment, and availability of features such as sandboxing, mobile compatibility, and content filtering.
Pricing
Barracuda Email Security Gateway starts at $2.66 per user per month, according to sources.
For custom quotations or pricing details for higher-tier plans, users should contact Barracuda directly.
Features
Uses advanced email filtering to detect and stop spam, phishing emails, and messages containing viruses.
Has DLP features to stop confidential information from escaping the company via email.
Provides advanced threat security techniques, such as machine learning, to detect and block emerging email threats.
Enables businesses to enforce email content guidelines.
Provides the ability to sandbox emails, creating a separate environment for the analysis and containment of problematic email attachments.
Mobile support enables users to safely access their email on smartphones and tablets.
Simple installation and usage minimizes interference when deployed.
Enables email archiving so that historical email data may be stored and retrieved for compliance, eDiscovery, and business continuity needs.
Enables users to view and handle quarantined emails, preventing unintended blocking of genuine emails.
Provides email encryption solutions to shield private email content and attachments while in transit.
Utilizes real-time threat intelligence feeds to keep defenses current with the most recent email vulnerabilities and attacks.
Verifies user identities to lessen the possibility of illegal access to email accounts.
Provides administrators with a single administration interface to set up and keep an eye on email security settings and policies.
Pros
Barracuda offers a cost-effective comprehensive email security solution.
Provides a wide range of features, including email filtering, DLP, advanced threat protection, and content control, ensuring comprehensive email security.
Barracuda's 24/7 customer support availability ensures that users have access to assistance whenever they need it.
Mobile support allows users to access email securely on their smartphones and tablets.
Cons
According to some users, Barracuda's Multi-Factor Authentication (MFA) can cause occasional issues.
Setting up Barracuda Email Security Gateway may require some technical knowledge.
Integration with SIEM, SOAR and XDR systems may be restricted to higher-tier plans.
See the Top Secure Email Gateway Solutions
Key features of Email Security Software & Tools
Prospective buyers should consider these features when choosing an email security solution to ensure that it meets their organization's unique demands while providing comprehensive protection against email threats.
Email Filtering and Spam Detection
What it does: Filters out unwanted and potentially hazardous emails such as spam, phishing attempts, and malware-infected communications.
Why it matters: Safeguards users against email threats, decreases inbox clutter, and lessens the chance of security breaches.
Sandboxing
What it does: Provides a safe environment in which suspicious email attachments may be analyzed and contained, preventing possible risks from harming the network.
Why it matters: Provides an extra layer of defense against sophisticated attacks and zero-day vulnerabilities.
Mobile Support
What it does: Extends email security to mobile devices, protecting smartphone and tablet users from email-based threats.
Why it matters: In today's mobile-centric workplace, mobile assistance is critical for maintaining security when on-the-go.
Advanced Machine Learning
What it does: Uses machine learning algorithms to adapt and enhance threat detection, allowing it to keep ahead of growing email threats.
Why it matters: Improves threat detection accuracy, particularly for zero-day assaults and complex threats.
Data Loss Prevention (DLP)
What it does: DLP monitors and blocks illegal email delivery of critical data, lowering the risk of data leaks.
Why it matters: Helps enterprises in maintaining data security and regulatory compliance.
Content Control and Policy Enforcement
What it does: Enables enterprises to enforce email content regulations, safeguarding regulatory compliance and preventing data breaches.
Why it matters: Aids in the maintenance of corporate policies and protects sensitive data from inadvertent disclosure.
Phishing Protection
What it does: Protects users from phishing attempts, educates them, and reduces the danger of falling victim to phishing assaults.
Why it matters: Phishing assaults remain a critical concern; strong protection and user education are required.
User Authentication and Verification
What it does: Improves email security by confirming user identities, lowering the danger of illegal email account access.
Why it matters: Improves email security and prevents illegal access, particularly for high-value accounts.
Email Archiving and eDiscovery
What it does: Saves and retrieves past email data for compliance, legal, and business continuity concerns.
Why it matters: Ensures that companies can satisfy compliance obligations, react to legal inquiries, and keep essential historical communications accessible.
How To Choose The Best Email Security Software & Tools For Your Business
The most effective email security software and solutions for your company should be tailored to your individual security needs, financial limits, technological skills, and industry-specific requirements. Following a discussion of the key features and their relevance, it is critical to understand how to pick the best features for your unique requirements. Here are some pointers to help you make an educated decision:
Assess Your Security Requirements: Examine your organization's specific security requirements. Consider the size of your company, the sector in which you operate, and any regulatory compliance requirements you must satisfy.
Consider Industry-Specific Solutions: Due to the nature of their operations, some businesses may necessitate specialized email security solutions. Healthcare firms, for example, may prioritize HIPAA compliance, but banking institutions have their own significant security rules.
Examine Budget Constraints: While cost is important, it should not be the only deciding factor. Balance your budget with the security and features you require.
Consider Mobile Support: Make sure the email security solution you choose protects users on smartphones and tablets, allowing for safe communication on the go.
Examine Technical Requirements: Evaluate your company's technical capability. Some systems may need considerable technical skills for setup and management, while others are intended to be simple to use. Choose a solution that complements your in-house capabilities and resources.
Consider Scalability: As your company expands, so will its security requirements. Choose a system that can grow with your company, supporting more people and devices while maintaining security.
Consider Integration Requirements: If your organization uses SIEM, SOAR or XDR systems, make sure the email security solution you choose provides seamless integration options. These centralized solutions are the best defense against email hazards that escape endpoints.
Evaluate Customer Support: Inquire about the availability of customer assistance, including 24/7 alternatives and the support levels given with various programs, and make sure they align with your business hours and needs.
Utilize trial and test periods: Many email security companies give trial periods or demonstrations. Use these chances to put the solution's functionality, convenience of use, and efficacy to the test in a real-world setting.
Seek Recommendations: Ask for recommendations from peers in your sector, and speak with trustworthy IT specialists to learn about other people's experiences with the email security solutions you're thinking about.
How We Evaluated The Best Email Security Software & Tools
We put these tools through a thorough assessment process and analyzed a range of key factors in order to determine the top email security tools and solutions. Our methodology took into account critical factors that prospective purchasers should evaluate before making an educated selection. Here's how we assessed and weighted these variables:
Price/value – 20%
We evaluated the total value of each solution, taking into account cost in relation to competitors and the features provided. We looked at the clarity and accessibility of price information on provider websites, as well as the availability of free trials for hands-on testing. We also looked into other charges, such as core features offered as add-ons and the structure of maintenance plans.
Core features – 30%
We focused on the most important security elements for email protection like spam filtering, virus detection, phishing protection, email encryption, data loss prevention, MFA/sender verification, and content screening. The availability and comprehensiveness of these characteristics were critical in our evaluation.
Non-core features – 10%
Non-core elements that improve each solution's overall security and usefulness were carefully considered. These included SIEM/SOAR/XDR integration, real-time threat intelligence, compliance features, and the availability of reporting and analytics tools.
Admin Ease of Use & Implementation – 25%
We examined how simple and easy each solution was to deploy and manage, understanding that simplicity of use is critical for acceptance by users. This area included automation capabilities, the depth of the accessible knowledge base/resources, the amount of technical competence necessary for setup, policy management choices, and the admin interface's usability.
Customer Support – 15%
We assessed the quality and availability of customer service, emphasizing its relevance in resolving issues and providing assistance quickly. This includes assessing the availability of 24/7 options, as well as the existence of live chat and email help, and the comprehensiveness of documentation, demos, and training materials.
Frequently Asked Questions (FAQs)
What are the three types of email security?
Anti-Spam and Anti-Phishing Protection: These security measures are intended to detect and prevent spam and phishing emails from reaching users' inboxes. They use a variety of approaches to identify and filter out undesired and potentially harmful emails, such as content analysis, sender reputation, and heuristics.
Anti-Malware and Antivirus Protection: Anti-malware and antivirus scanners are included in email security solutions to detect, delete and quarantine harmful attachments or URLs. These scanners detect viruses, worms, Trojans, and other sorts of malware that can be sent by email. They are critical in preventing malware infections and data breaches caused by email-borne threats. Sandboxing can offer additional protection by isolating the environment where suspicious attachment and content are tested.
Data Loss Prevention (DLP): DLP solutions are designed to prevent sensitive data from being unintentionally or purposefully disclosed over email or other means. They look for patterns or content in incoming emails and attachments that fit specified data protection categories. If a possible data breach is discovered, DLP technologies can block or encrypt the email, ensuring the security of critical information.
Can email security systems really protect your emails?
Yes, email security tools can considerably improve email security. To identify and stop threats, they use a variety of technologies and techniques such as anti-spam and anti-phishing measures, anti-malware and antivirus scans, data loss prevention (DLP), and more. While no system can guarantee complete protection, email security solutions can help to reduce the risk of spam, phishing assaults, malware, and data leaks. The success rate is determined by the solution's comprehensiveness as well as how well it is set up and managed.
Why do people not use email security?
There are several reasons why people may not use email security measures effectively or at all:
Some people may underestimate the importance of email security, expecting that email providers would protect them from attacks on their own.
Second, users can feel discouraged from employing email security measures because they think they are difficult to set up and maintain.
Finally, economic constraints or a lack of knowledge about existing email security solutions may contribute to their underutilization.
Bottom Line: Secure Your Communications Through Email Security Software and Tools
Email security software can help protect you from a wide range of email-based risks, including spam and phishing assaults, viruses, data breaches, and data leaks. Implementing email security software not only protects you and your company from possible cyber attacks, but it also demonstrates your commitment to data privacy and cybersecurity best practices, important evidence if your regulatory compliance is ever questioned. Don't put it off until it's too late; the cost is low enough for anyone to protect their communications through email security software.
Read next:
Get the Free Cybersecurity Newsletter
Strengthen your organization's IT security defenses by keeping up to date on the latest cybersecurity news, solutions, and best practices.