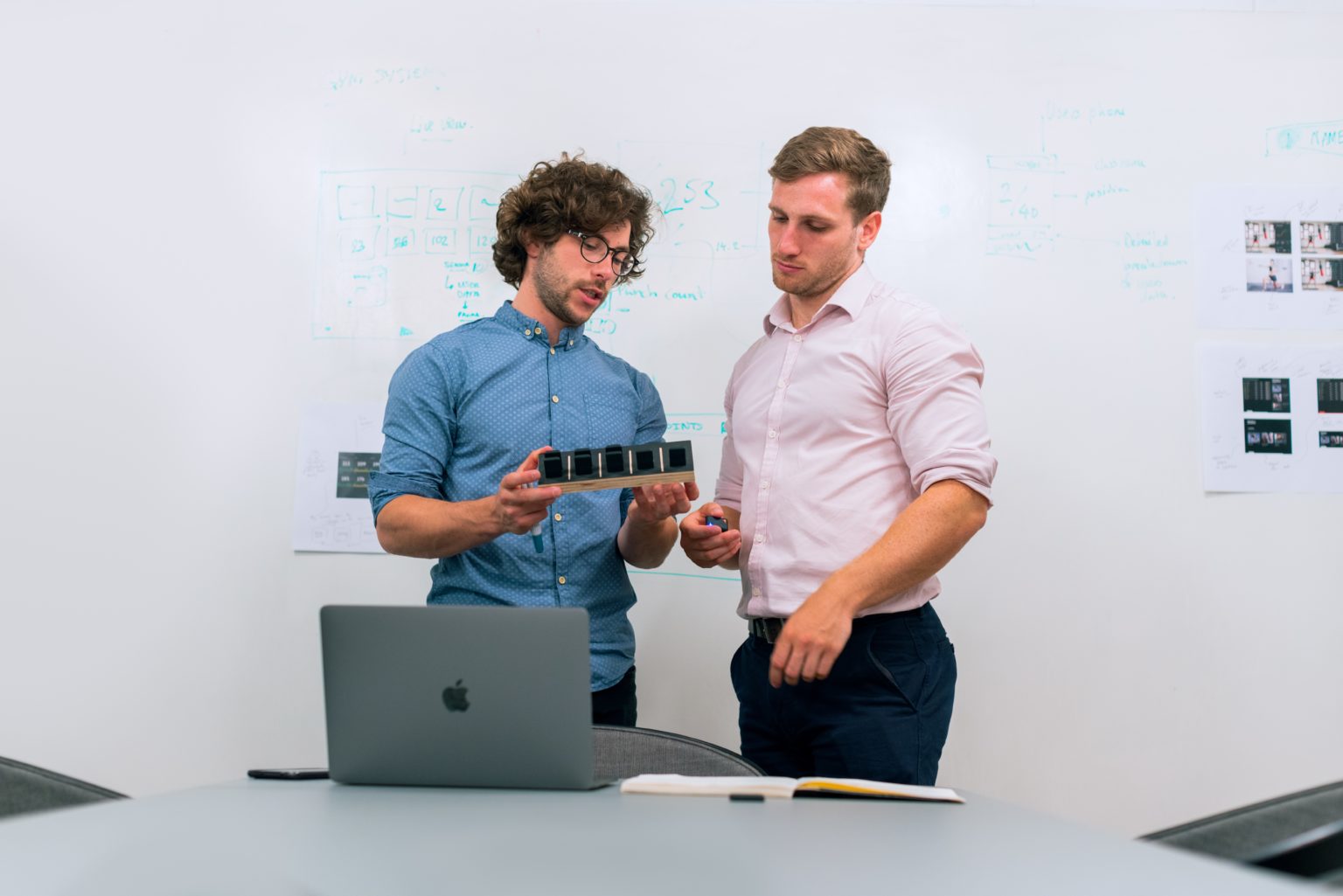 As the modern workforce becomes increasingly mobile and enterprises branch out and grow, software-defined wide area networks (SD-WAN) have become a popular choice in the evolution of networking.
By applying the benefits of software-defined networking (SDN) to traditional hardware-centric networks, SD-WAN offers enterprises improved flexibility, scalability, performance, and agility for today's virtual, edge, branch and cloud IT environments. However, with all the benefits SD-WAN provides organizations, it also opens the door for a new set of security challenges.
This article looks at the security functionality of SD-WAN solutions and how to bolster SD-WAN cybersecurity. Jump ahead for a technical review on SD-WAN.
Jump to:
What is SD-WAN?
SD-WAN is a virtual architecture for managing a wide-area network covering distributed, hybrid IT environments typical for today's enterprise organizations.
Whereas traditional WANs backhauled all traffic to a central hub or data center, SD-WAN architectures increase the performance of on-premises services like SaaS applications with direct access to cloud platforms. This cloud-centric model offers administrators granular network management opportunities while leveraging the bandwidth and reducing the cost of service delivery.
Traditional Networks vs Software-Define Networks (SDN)
Veteran system administrators know traditional networks to be the physical hardware – switches, routers, and firewalls – connecting and controlling network traffic for an organization. The control plane (protocols and configuration) and the data plane (forwarding) are the same in conventional networks, giving administrators little flexibility other than physically reconfiguring or resetting network equipment.
Software-defined networks (SDN), by comparison, separate the control plane and data plane and give administrators the power to manage network configurations via a software application. The SDN approach makes the most of modern virtualization and remote network management capabilities and reduces unnecessary travel and deployment costs.
The basis for SDN is the OpenFlow standard, which allows an SDN controller to connect and manage switches and ports for network management.
Also read: Best Business Continuity Software
SDN vs SD-WAN
SD-WAN architectures are an example of SDN technology applied to geographically distant wide-area networks through broadband internet, multiprotocol label switching (MPLS), 4G/LTE, and 5G.
SDN refers explicitly to decoupling control and data planes within the core network, data center, or LAN. In contrast, SD-WAN is the application routing expanded to a distributed network of branch offices and users.
Security Challenges to SD-WAN
With SD-WAN architectures, branch employees and remote users connect to an enterprise network through a web of connected devices over the internet. This IT sprawl and surplus of endpoints add complexity to network security. Even one unsecured entry point can be problematic without proper segmentation.
While SD-WAN offerings come with out-of-the-box security features, this embedded security isn't enough for securing enterprise workloads over a widely distributed network.
Administrators can first take inventory of the existing or prospective SD-WAN solution's security functionality to determine additional security coverage. But the industry consensus by now is the Secure Access Service Edge (SASE), or the combination of SD-WAN with a set of network security tools that cover edge to cloud security.
The sections below look at standard security features of SD-WAN, followed by how organizations can bolster SD-WAN architectures with SASE and other solutions.
Also read: Top XDR Security Solutions
SD-WAN Security Features and Capabilities
Not every SD-WAN solution is equal, but they all come with some level of security functionality. Most have a handful of built-in security capabilities to offer foundational network security, including Internet Protocol Security (IPsec) virtual private networks (VPN), stateful firewalls, and essential threat detection and response.
Encrypting Data in Transit
With the boom in devices and users connecting to enterprise networks, the attack surface of transmitted data dramatically increases.
Many software-defined networking solutions (SDN) have built-in 128- and 256-bit AES encryption and IPsec-based VPN capabilities. These protected tunnels of information in transit prevent unauthorized access to the network and ensure ongoing compliance.
Segmenting Traffic
SD-WAN segmentation capabilities allow administrators to separate traffic according to application characteristics and network policies.
Segmenting out virtual networks within the SD-WAN's overlay prohibits traffic from less secure locations, stopping any malware from compromising other segments with sensitive access or data. Administrators can develop a microsegmentation strategy and incorporate zero trust principles with this added flexibility relative to traditional networks.
Detecting and Responding to Threats
Many SD-WAN providers offer access to threat intelligence services that can automatically identify and mitigate common security threats. Many of these services use artificial intelligence and machine learning (AI and ML) to predict possible security breaches by identifying suspicious patterns in network traffic.
Read more: Best User & Entity Behavior Analytics (UEBA) Tools
Top 3 SD-WAN Security Best Practices
SD-WAN's built-in security isn't enough. It offers clients base protection, but enterprises need to take additional measures to identify increasingly advanced threats and execute remediation. Considering how expansive SD-WAN architectures can be, the next step is filling the gaps in coverage with appropriate security functionality.
Next-Generation Firewalls (NGFW) and FWaaS
Most SD-WAN solutions come with a built-in firewall; however, these are typically stateful firewalls that only include packet filtering and Layer 3 protection. These firewalls may effectively restrict unauthorized access based on IP addresses and ports, but they do not provide the end-to-end coverage that branched-out enterprises require.
Next-generation firewalls (NGFW) are critical for enterprise network traffic. The latest firewalls offer advanced functionality, including:
Intrusion detection and prevention systems (IDPS)
Data loss prevention (DLP)
Deep packet inspection (DPI)
Firewalls-as-a-Service (FWaaS) is the cloud-based NGFW ready to manage traffic at critical cloud access points. In the cloud-based security era, NGFW and FWaaS solutions are both vital in implementing microsegmentation.
Inspecting Web Traffic
Experienced administrators understand the importance of inspecting all network traffic. However, with TLS-encrypted traffic accounting for most traffic across the internet, it's far more challenging to examine at scale. As a result, hackers often hide malware in SSL/TLS traffic, as they know it's less likely to be discovered.
Fortunately, solutions are available that can intercept TLS communications between the server and the client. The traffic is then decrypted and inspected using antivirus scanning and web filtering. Once clear, the traffic gets forwarded to its destination.
Web application firewalls (WAF), secure web gateways (SWG), and cloud access security brokers (CASB) are all worthy considerations when protecting against web attacks.
Also read: How to Prevent Web Attacks Using Input Sanitization
Promptly Patching Systems
Threat actors are constantly looking for new ways to gain access to networks. For this reason, software and firmware providers often release updates and patches to thwart hackers' attempts. Unfortunately, these updates don't always occur automatically or at the frequency needed.
It is vital administrators do not fall behind with updates, especially for popular applications and critical servers. Learn more about automating updates with eSP's Best Patch Management Software and Tools.
Backups and a rigid backup strategy are another essential part of the network security puzzle, as they ensure lost data is recoverable when all else fails. Backups also offer additional flexibility in responding to increasing reality for organizations of all sizes – ransomware attacks.
SASE: SD-WAN and SSE
SASE combines SD-WAN and the Secure Services Edge (SSE), or the tools enabling edge-to-cloud security for enterprise networks. Though there isn't a definitive list of SSE tools, standard components include several of the above tools like FWaaS, SWG, and CASB, as well as:
Advanced threat protection
Browser isolation
Cloud security posture management (CSPM)
Encryption and decryption
Unified threat management (UTM)
Zero trust network access (ZTNA)
Read more: Best Cybersecurity Software
---
SD-WAN: Securing Today's Enterprise Networks
Many top SD-WAN vendors continue to adopt SASE capabilities to shore up client exposure in the budding secure SD-WAN market. Meanwhile, several network security companies are provisioning security appliances to support SD-WAN.
Things get tricky because of how all-encompassing the SD-WAN or SASE solution bundle is. Standalone SD-WAN solutions, as noted above, often offer a base level of protection, whereas SASE hits the gamut of edge-to-cloud security needs. Customers have plenty to consider between pure SD-WAN, pure SSE, and SASE vendors offering the faculties for both.
Many SD-WAN providers will tout their product as a comprehensive SDN and security solution. Still, too many variables left up to a single vendor can spell danger for an enterprise organization.
The combination of built-in security features, SASE functionality, and additional measures can help ensure an organization's SD-WAN architecture remains safe from malware and data loss.
This article was originally written by Kyle Guercio on October 9, 2020, and updated by Sam Ingalls on May 19, 2022.
Read more: Top Cybersecurity Startups to Watch in 2022
Get the Free Cybersecurity Newsletter
Strengthen your organization's IT security defenses by keeping up to date on the latest cybersecurity news, solutions, and best practices.