Penetration testing is a critically important cybersecurity practice, but one that many organizations lack the on-staff skills to do themselves. Fortunately, there are many pentesting services out there that can do the job for them across a range of budgets and needs.
And many organizations that do have on-staff pentesting expertise want the objective view of an outsider to better discover vulnerabilities and weaknesses that hackers might otherwise find first, and so even the most advanced organizations hire outside cybersecurity testers too.
Here, in our analysis, are seven of the best pentesting service providers, followed by more information about what to look for when choosing a pentesting service. For those who favor the DIY approach, we also have articles on the best commercial and open source pentesting tools.
Top Penetration Testing Service Providers Comparison
Here is a comparison of the top penetration testing service providers, key features, certifications and pricing, followed by in-depth reviews below.
Key Feature
Automated/ Manual Testing Service
Attack Simulation
CREST or PCI DSS Certified
Pricing
BreachLock
AI with Human Validation
Both
Yes
Both
Request Quote
ScienceSoft
History Matching (HM) tool
Both
Yes
PCI DSS
Typically starts at $4,000 to $5,000
SecureWorks
Secureworks Counter Threat Unit's Adversary Group
Both
Yes
CREST
$2,000 – $200,000+
Raxis
Penetration Testing and Identity Management Services
Manual for Customized Assessments
Yes
No
Typically starting around $5,000 to $10,000
Software Secured
Penetration testing, code review, software security consulting
Both
Yes
No
Typically starting around $5,000 to $10,000
Astra Security
Web application security testing, DDoS protection, vulnerability scanning
Both
Yes
PCI DSS
Scanner: $1999 per year

Pentest: $4,999 per year

Enterprise: $6,999 per year
Intruder
External and internal vulnerability scanning, security reporting
Automated
Yes
PCI DSS
Ask for quote
Jump ahead to: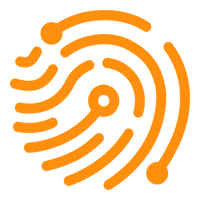 BreachLock
Best Comprehensive Suite of Pentesting Tools and Services
BreachLock combines automation, AI, certified ethical hackers and a cloud-based pentesting and vulnerability management platform to produce "comprehensive, audit-ready reports on time and within budget," and the vendor offers penetration testing as a service (PTaaS) too. BreachLock offers a wide range of services covering cloud, network, application, API, mobile, social engineering and third-party partner tests, and can help with SOC 2, PCI DSS, HIPAA, and ISO 27001 regulatory requirements too.
Pricing
BreachLock claims it can reduce the cost of pentesting by 50% over "traditional" pentests, but the company doesn't publish any pricing info so potential clients will need to request a quote to find out what the actual cost is for their needs. Users are generally positive on BreachLock's services but some quibble with the price, so potential clients should investigate a range of pentesting services before settling on the one that's best for them.
Features
Dedicated penetration testers
Real-time reporting
Remediation guidance
Security consulting
Options for automated scans, manual penetration testing services, or both
One-click retest vulnerabilities
Pros
Comprehensive coverage across on-premises, mobile and cloud
Hybrid approach potentially offers cost savings
Scalability
AI-powered automation
Ease of use
Comprehensive platform with a 360-degree view of vulnerabilities
Cons
More hands-on approaches and dedicated pentesters will cost more
No pricing transparency

ScienceSoft
Best for Custom Penetration Testing
Dallas, Texas-based ScienceSoft started off in 1989 as a software development company, but over time has added IT services and consulting, including penetration testing. The company offers a range of pentesting services, including applications, networks, remote access, wireless, open source intelligence (OSINT), social engineering, and red teaming. Like BreachLock, ScienceSoft also offers a mix of manual and automated testing.
Pricing
ScienceSoft doesn't publish specific pricing, instead steering potential customers to a custom quote tool that requires contact information and a response from the ScienceSoft sales team. The company says a pentest typically starts at $5,000 depending on scope and pentest type, but can be as low as $4,000 for an external black box test — those numbers are on the low side of industry averages.
Features
Experienced penetration testers
Uses a variety of tools and techniques
Custom software development and testing services
Source code review
Wide range of penetration testing services
Social engineering testing
Pros
Software development expertise adds insight for application security testing
Pricing appears to be on the lower end of industry averages
Cons
Others might offer more comprehensive pentesting services, but ScienceSoft customers are generally positive about the service they received and the value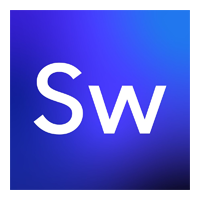 SecureWorks
Best for Extensive Experience in Pentesting and Security Consulting
SecureWorks is a top managed security services provider (MSSP), expertise that makes for a natural move into other security services, such as penetration testing, threat hunting and incident response. SecureWorks' pentesting services are aimed at sophisticated enterprise security concerns such as mimicking adversaries, exposing the kill chain, ransomware attack simulation, IoT/OT, physical security and insider threats. Ideal SecureWorks customers will be those willing to pay above-average prices for sophisticated services that will also result in IT staffers learning more.
Pricing
SecureWorks doesn't publish pricing and asks potential customers to submit quote requests. Users say SecureWorks can be pricey — but in this case, you get what you pay for.
Features
Experienced penetration testers
Uses a wide range of tools and techniques
Global reach
Replicates advanced persistent threats (APT) and nation-state threat actors
Executive-level summaries to give technical and non-technical audiences essential information
Pros
Comprehensive coverage
High-quality services and expertise
Strong reputation
Cons
More expensive than some competitors, but there's value in that extra expense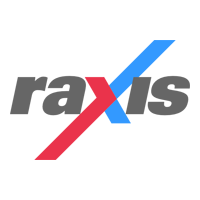 Raxis
Best for Web Application Security Testing
Raxis is a cybersecurity company that offers a wide range of services such as penetration testing, security consultancy, and managed security services. Raxis offers a number of pentesting and vulnerability services, including red team services, pentesting as a service (PTaaS), breach and attack simulation, social engineering and more, on a one time, multi-year or continuous basis.
Pricing
Raxis doesn't publish pricing for its pentesting services, instead steering potential customers towards custom quotes. The company's engagements seem to typically fall in the $5,000 to $10,000 range, and users seem happy with what they get for that price.
Features
Experienced penetration testers
Use of a variety of tools and techniques
Risk management services
Red Teaming
Breach and attack simulation
PTaaS
Pros
Comprehensive offerings
High-quality services
Strong reputation
Cons
Perhaps more expensive than the lowest-cost options, but users seem content with what they get.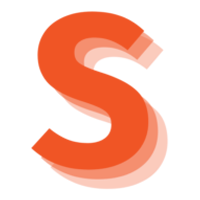 Software Secured
Best for Application and Code Security Testing
Ottawa, Ontario-based Software Secured offers a range of penetration testing services, including manual pentests, one-time comprehensive compliance assessments, PTaaS, and even secure code training for developers and engineers. The company's emphasis on human pentesters means they're not the cheapest company on this list, but they promise above-average results and testing frequency, and customers seem pretty pleased.
Pricing
Like many on this list, Software Secured asks potential customers to obtain a custom quote. Based on the little available data, pricing appears to start around $5,000, with most customers in the $10,000+ range. But particularly for those who have application and code security needs, the expense might be worth it.
Features
Experienced penetration testers
Use of a range of tools and techniques
Specializes in code and application security
Secure development lifecycle (SDLC) services
Pros
Deep understanding of software security
Ability to integrate with SDLC processes
Strong reputation
Cons
Not the cheapest company on this list, but they claim 4X better results than competitors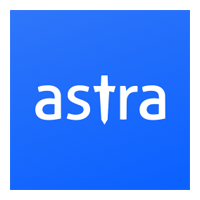 Astra Security
Best for Small and Medium-Sized Businesses (SMBs)
Astra Security gets points for having the most transparent pricing on this list. The company combines automated and manual pentesting at a level that a lot of companies may find just right, and at prices below many competitors.
Pricing
Astra provides three main plans:
The scanner plan starts at $1,999 a year and offers unlimited scans, plus 4 expert-vetted scans
The Pentest plan starts at $4,999 a year and includes unlimited scanning, one human pentest (VAPT) per year, cloud security reviews, online support, and more
The Enterprise plan starts at $6,999 per year and covers everything in the other plans plus multiple targets across asset types, a customer success manager, and more
Features
Experienced penetration testers
Services range from assisted scanning to human pentesting
Cloud security services
Pros
Astra Pentest and Enterprise plans essentially throw in free unlimited scanning with the cost of an entry-level pentest
Customers are generally satisfied with the service and value
Cons
Might not be enough for companies with high security needs, but will be better than many customers could otherwise afford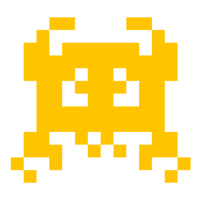 Intruder
Best for Web and Cloud Pentesting
Intruder is best known for its very good vulnerability scanning tools, but the company offers pentest services too. Intruder's pentests cover web apps, APIs, cloud configurations, external pentests and continuous pentesting.
Pricing
Intruder offers transparent pricing for its vulnerability scanning plans, but those interested in the company's pentest services must ask for a quote.
Features
Experienced penetration testers
Deep vulnerability scanning expertise
Attack surface and vulnerability management
Pros
Combines pentesting expertise with top-notch vulnerability scanning product knowledge
Perhaps best for external, web app and cloud pen testing
Cons
Lacks transparent pricing; there may be cheaper competitors
Key features of penetration testing services
Penetration testing services do manythings: discover vulnerabilities, simulate cyber attacks, generate extensive reports, measure compliance, allow for customization, support a wide range of systems and assets, test post-exploitation scenarios, test mitigations and patches, and can even provide continuous monitoring. These services are used by businesses to protect their digital assets and sensitive data from potential cyber attacks.
Here are key features of penetration testing services that potential buyers should consider.
Vulnerability Assessment: Penetration testing services check systems for possible flaws. They look for obsolete software, misconfigurations, and other vulnerabilities that hackers might exploit.
Real-World Simulations: These services replicate real-world cyber attacks and adversaries in order to determine how effectively a system can survive different hacking efforts. This assists firms in understanding their current security posture.
Security Exploitation: This is a controlled use of known vulnerabilities by penetration testers. It depicts how hackers might possibly infiltrate a system and get illegal access in this manner.
Reporting: Following the completion of testing, these services provide extensive reports. These reports include the vulnerabilities discovered, the techniques used to exploit them, and security suggestions. For organizations to recognize risks and take proper action, clear, comprehensive reporting is critical.
Customization: Good penetration testing services enable customers to customize tests to their individual requirements. This customization allows firms to focus on their specific weaknesses and threats.
Support for a Wide Range of Systems: Penetration testing may be used to evaluate online applications, networks, mobile apps and devices, cloud-based services and more. This adaptability is critical for modern organizations operating across numerous platforms.
Post-Exploitation Testing: Some sophisticated technologies enable testers to estimate the level of harm that may be done once a hacker has access. This aids in comprehending the potential consequences of a security breach. Pentesting services can (and should) also test the effectiveness of any patches and mitigations applied as a result of the test.
Continuous Monitoring: Some services have options for continuous monitoring, helping customers stay on top of emerging threats and weaknesses.
Benefits of working with penetration testing services
Working with penetration testing services enables you to proactively identify vulnerabilities, improve security measures, prevent data breaches, meet compliance standards, and build customer trust while benefiting from the objectivity and expertise of a dedicated penetration testing services provider. Here are some of the benefits of pentesting services.
Detecting and Fixing Vulnerabilities: Penetration testing services assist in identifying security flaws in your systems, applications, and networks. This proactive strategy allows you to resolve vulnerabilities and improve security measures before hackers can exploit weaknesses.
Data Breach Prevention: Penetration testers mimic real-world adversaries, assisting you in protecting sensitive client data, intellectual property, and other confidential information by closing off potential attack paths.
Meeting Compliance Needs: Many companies have unique regulatory data security and privacy requirements. Penetration testing services can help you demonstrate compliance with these laws and regulations.
Building Customer Trust: Showing your dedication to security will reassure your customers. Clients acquire trust in your services when they know you continuously examine and enhance your security procedures. Customer interactions and brand reputation rely on trust.
Long-Term Cost Savings: Detecting and addressing security vulnerabilities before they are exploited saves you a lot of money. Dealing with breaches and their consequences is significantly more expensive than investing in preventive measures such as penetration testing.
Improving Incident Response: If a security breach occurs, having experience from penetration testing can help your team respond better. Your employees will be better equipped to deal with events, reducing possible damage and downtime.
Recognizing Risks Clearly: Penetration testing services deliver clear, actionable reports. These reports lay out your risks and weaknesses in plain English, allowing you to make educated decisions regarding security investments and strategy.
Adapting to Evolving Risks: Cyber dangers are ever-changing. Penetration testers keep up to date on the most recent attack strategies. Working with these professionals guarantees that your defenses stay current and adapt to new hacking techniques.
Knowledge Transfer: The best penetration testing services will teach your staff about risks and best practices. That alone could make a single test worthwhile.
How do I choose the best penetration testing service provider for my business?
To pick the best pentesting service provider for your business, consider your unique demands, environment, and regulatory requirements, and whether the provider's experience and skills are a good match for your needs. Check to see whether the supplier has tested similar systems and applications before and if they have the relevant certifications. Budget is always a concern, but there's no point in paying for a pentest that doesn't meet your needs.
Examine the pentester's approach, including the use of tools and methodologies, as well as their capacity to give thorough reports and remediation recommendations. Get bids from the most promising vendors, ask for references from customers and through your own network, and thoroughly read the contract before signing. This will allow you to evaluate the price, services, and overall quality of their offerings.
Frequently Asked Questions (FAQ)
Here are some frequently asked questions that buyers in the market for pentesting services often investigate.
1. What exactly is penetration testing, and why do I need it for my company?
Penetration testing mimics cyber attacks on your systems in order to find flaws. It is critically important to check your IT systems and assets on a regular basis in order to safeguard your company from any intrusions.
2. How can I determine whether my company needs penetration testing?
Penetration testing is critical if your company holds sensitive data, handles online transactions, or relies on digital infrastructure. Pentesting helps ensure that your defenses are strong enough to withstand emerging cyber attacks.
3. What qualities should I seek in a penetration testing service provider?
Look for experienced and credentialed specialists with an established track record, industry understanding, clear communication skills, thorough reporting, and a commitment to assisting you in improving your security posture.
4. How can penetration testers maintain the security of my data while they are testing?
Reputable services adhere to stringent ethical standards. Throughout the testing process, they utilize non-destructive procedures to assure your data and system confidentiality, integrity, and availability, and they remove any "back doors" and other techniques when finished.
5. What sorts of penetration testing are there?
Network, web applications, mobile apps, cloud infrastructure, code and social engineering testing are common services offered by providers. Check to make sure the vendor provides services that meet your unique requirements.
6. How long does it typically take to complete a penetration testing engagement?
The length of time depends on the complexity of your systems. It might take anywhere from a few days to many weeks. After analyzing your needs, a good service provider will present you with a specific timeframe.
7. What qualifications or criteria must the penetration testing service provider follow?
Look for qualified professionals (such as qualified Certified Ethical Hackers or Offensive Security Certified Professionals) among the providers. Check to see if they adhere to industry standards such as ISO 27001. CREST and PCI DSS are good qualifications to look for too.
8. What is the normal penetration testing engagement process?
Planning, reconnaissance, scanning, exploitation, post-exploitation, analysis, and reporting are common steps in the pentesting process. A trustworthy supplier will walk you through each stage.
9. What happens once the penetration testing is finished?
Following testing, the supplier should submit a report explaining the vulnerabilities discovered and remediation recommendations. They may also offer advice on how to apply security best practices, and follow-up testing is often part of the process.
10. How much do penetration testing services cost, and what variables determine pricing?
Pricing is determined by the extent, complexity, amount of automation, and length of the engagement. It is critical to obtain a full estimate that covers all services as well as any potential extra expenses. See our full article on penetration testing costs.
Methodology
For this list, we analyzed a number of penetration testing service providers, and included a range of choices to cover a wide variety of use cases, from small businesses, startups and dev teams up to complex enterprises with high security needs. We examined services offered, expertise, specializations, pricing, value, customer feedback, and more. We considered some vendors where human pentests aren't central and are thus more like automated pentesting tools, PTaaS and on-demand pentesting — Hexway and ImmuniWeb are two good examples. Those are very good PTaaS options, but here we've kept the focus on human pentesting services.
Bottom Line: Penetration Testing Services Boost Cybersecurity
Penetration testing is a critically important cybersecurity practice for securing applications, networks, cloud environments, and more. For organizations that lack the expertise to do their own pentesting, or who just value an outside opinion, penetration testing services offer a great shortcut to better security. Getting a real-world test of your cybersecurity defenses helps reduce data breaches, financial losses, and reputational damage, while also ensuring compliance with industry regulations and standards. A penetration test may not be cheap, but it's always worth it.
Read next:
Get the Free Cybersecurity Newsletter
Strengthen your organization's IT security defenses by keeping up to date on the latest cybersecurity news, solutions, and best practices.