Patch management services are becoming increasingly popular as the number of software and application vulnerabilities demanding fixes has overwhelmed IT and security teams.
A major selling point of patch management services (and broader vulnerability management services) is that they reduce, if not eliminate, the time and attention required of IT personnel to update and patch software and applications. These services can also discover IT assets and prioritize patches to ensure that the biggest risks are addressed and nothing gets overlooked.
In this article, we reviewed the top patch management service providers to determine the 10 best, ranging from primary patch management tools to more comprehensive IT management and security solutions that include patch management services.
Jump ahead to:
Quest Patch Management As A Service: Best for Distributed Enterprises
Quest offers a couple of patch management service options as part of its comprehensive KACE Systems Management tools designed to automate, simplify, and secure IT operations across physical, virtual, and cloud environments. KACE helps organizations manage and secure their IT infrastructure, providing visibility, control, and automated management of their network, systems, applications, and endpoints.
KACE as a Service is a hosted version of the KACE Systems Management Appliance and offers cloud managed endpoint protection for all devices. The KACE managed endpoint protection service offers IT asset and patch management among its services for Windows, Linux and Mac devices, servers, virtual machines and a number of third-party applications. There's also a KACE UEM solution for those seeking greater control of their environments.
Users like the breadth of the Quest offering, which includes a service desk, too, even as they report above-average pricing.
This solution is best for those looking to streamline their endpoint management across inventory, service desk, asset management, licensing compliance, security, and mobility.
Key Features
Patch automation and compliance
Centralized control and virtualization support
Distributed and remote patching, as well as third-party application patching
Broad platform support
Integrated solutions for backup, replication, and restoration from the cloud utilizing Veeam or other platforms
Deployment and maintenance of backup as a service (BaaS), disaster recovery as a service (DRaaS), and Microsoft 365 Backup from the cloud
Key Capabilities
Automated patch management, deployment, and on-demand Windows patch scheduling and vulnerability management tools
Provides server management and monitoring tools that automate agentless inventory, systems log monitoring, software delivery, and service-desk capabilities for Windows, Linux, UNIX, and Mac systems
Offers a centralized location from which you can monitor and control your network's hardware and software, including PCs, Macs, smartphones, tablets, printers, routers and Internet of Things (IoT) devices
The KACE SMA allows for comprehensive, centralized monitoring across all of your platforms, including Windows, Mac OS X, Linux, UNIX, Chrome OS, iOS, and Android
Supported packages include: .MSI, .EXE, and .ZIP for Windows; .pkg, .app, .dmg, .zip, .tgz, and tar.gz. for Mac; .rpm, .zip; .bin, .tgz. and tar.gz for Linux
Pros
Easy to set up
Automatic patch deployment
Patch prioritization
Patch testing
Cons
Steep learning curve
Perhaps too comprehensive for some buyers
Pricing
Quotes for this tool are available upon request, and the provider also offers a 14-day free trial.
Syxsense Active Manage: Best for Affordability
Syxsense Active Manage is a cloud-based IT management solution that enables businesses to identify, monitor, and manage all of their IT assets and endpoints in one centralized platform.
Syxsense offers a managed version of its patch management product that includes 24-hour coverage and compliance reporting. The patch management team deployed 100 million patches last year. Managed versions also add services such as vulnerability management and MDM.
The patch management service, Active Manage, offers discovery, inventory and patch management for Windows, Mac and Linux devices, servers, virtual machines and some third-party applications.
One user summed up the service as "functional, affordable and effective." Syxsense will appeal to those looking for a more affordable patch management service that doesn't come with a lot of additional services.
Key Features
Scans and identifies the top patches for the customer's environment
Performs tests within the customer's environment on their respective test systems
Provides planning during onboarding with scope of the patching service documented
Deploys patches on an agreed schedule
Deploys zero-day patches within seven business days
Performs patch supersedence to only install the newest patches in a bundled patch release
Provides patch rollback in case a patch is buggy
Offers technology to send software and patches across the wire once, using peer-to-peer within the network for local distribution
Key Capabilities
Network-wide management
Device location maps (live view)
Threat alerting and quarantine
Checking hardware health
OS and third-party patching (Windows, Linux, Mac)
Audit log and patch reports
Manage windows ten feature updates separately from other OS and third-party deployments
Pros
Intuitive and customizable
Efficient support team
User management
Automated remediation via automated scripting
Users find the remote access functionality helpful
Cons
Some report occasional performance hits
Initial learning curve can be steep
Pricing
This is a quote-based tool. Potential buyers can request for price on the vendor pricing page. Syxsense also offers a 14-days free trial.
Automox: Best for Ease of Use
Automox is a cloud-native, cross-platform patch management and endpoint security solution. It automates the patching, configuration, and inventory management of an organization's endpoints, regardless of their location or domain.
Automox enables IT admins to update, patch, secure, and audit all their Windows, macOS, and Linux devices from a single interface. It also provides detailed insights into an organization's endpoints' status, helping admins identify and address any potential security risks quickly.
Automox has a strong partnership with CrowdStrike, which is helping it expand from purely patching to include endpoint hardening and support for Windows, macOS, and Linux.
Key Features
Continuous connectivity for local, cloud-hosted, and remote endpoints
Automated continuous patching of OS and third-party applications
Automox Worklets for creating custom tasks using scripts across any managed device
Serverless configuration management for all managed devices
Automatically enforced patching, configuration, and deployment
Individual permissions for users and groups
Strong integration with CrowdStrike gives users an endpoint security option
Key Capabilities
Third-party software patching
Role-based access control
Automate OS patching for Windows, macOS, and Linux operating systems
Identify misconfigured systems and missing patches
The platform allows IT teams to easily manage software, allow or deny applications, enforce passwords, prevent USB access, and more
Pros
Transparent pricing
Ease of use
Good knowledge base
Offers two-week free trial
Cons
The update process could be improved to avoid device disconnections
Reporting features could be improved
Pricing
Automox offers three pricing plans:
Basic: This plan is ideal for basic multi-OS patching, patch automation and single sign-on. It is priced at $2.70 per month per device, billed annually. Additionally, Automox currently offers a 10% discount on this plan.
Standard: This plan is ideal for customers who require advanced automation features, software management and third-party software patching. It is priced at $4 per month per device, billed annually. Automox currently offers a 20% discount on this plan.
Complete: This plan is ideal for customers looking for multi-zone management, automated vulnerability remediation and remote control. It is priced at $5.25 per month per device, billed annually. Automox currently offers a 25% discount on this plan.
Also see the Top EDR Solutions
Ivanti: Best for Endpoint Management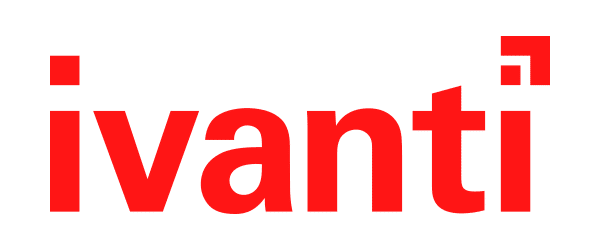 Ivanti Neurons for Patch Management is a cloud-based patch management solution that helps organizations automate the process of keeping their systems and applications up to date with the latest security patches and fixes. It provides visibility into the patching process, allowing organizations to identify, prioritize, and deploy patches quickly and accurately, and helps maintain compliance with industry standards and corporate policies.
The solution also provides asset discovery, patching intelligence, and deployment insights, allowing organizations to take a proactive approach to reduce the risk of cyberattacks. Additionally, Ivanti Neurons for Patch Management integrates with other Ivanti solutions, offering customers comprehensive IT management solutions.
Ivanti Neurons for patch management is part of a more extensive selection of tools, but it can be used on its own. It can prioritize and patch vulnerabilities based on active risk exposure, patch reliability, and device compliance.
Key Features
Uses threat intelligence and context to enable prioritized remediation
Uses a risk-rating system rather than relying on CVSS (Common Vulnerability Scoring System) scores
Enables discovery of and visibility into all endpoints in the environment
Distributes tested patches to thousands of machines in minutes
Prioritizes remediation based on adversarial risk
Achieves faster service-level agreements (SLAs) with patch reliability and trending insight
Key Capabilities
Detect and remediate OS and third-party app vulnerabilities on systems running Windows, Red Hat Linux, and CentOS
Remote task scheduling
Automatically assess and deploy patches to workstations and servers connected to your network, allowing for minimal interruption of staff and system resources
Ensure the security of virtual servers by performing discovery, inventory, and patching of physical servers, virtual machines, and templates, regardless of whether they are powered on or off, or online or offline.
Vulnerability detection, remediation, scanning, and reporting are supported across multiple platforms, including Windows, macOS, Linux, AIX, CentOS, and HP-UX
Wake-On-WAN, device booting, do-not-disturb events, and maintenance windows manage patching across all devices, regardless of their location
Pros
Inventory management
Scheduled patching
Intuitive user interface
Up to 60-day free trial
Cons
Steep learning curve
Some users report that the tool is pricey
Pricing
This is a quote-based tool; buyers must contact the Ivanti sales team for custom prices.
Foresite Cybersecurity: Best for Risk Management
Foresite Cybersecurity is a comprehensive patch management solution designed to help businesses keep their networks, devices, and applications up-to-date and secure. It provides organizations with automated patching, vulnerability scanning, and monitoring and remediation of any identified threats.
Foresite Cybersecurity also enables organizations to centrally manage the patching of their network from servers to endpoints. The solution also includes reporting and analytics to help organizations identify and address security gaps.
Foresite's service automates patch management and reduces security risks by identifying non-compliant systems and reducing time-to-patch. The managed security service provider (MSSP) also provides a range of security and risk services for clients seeking more than vulnerability management.
Key Features
Keeps all systems, operating systems, and third-party applications up to date with the latest software and security patches
Works in heterogeneous environments, including Linux, Unix, Mac, Windows, and endpoints
Can be deployed with or without an agent
Provides automated and continuous patching
Provides offline patching for disconnected environments
Key Capabilities
Works with both physical and virtual server
Patch automation
Distributed and remote patching
Maximize team efficiency with vulnerability discovery services and scan systems to pinpoint needed patches, reducing prep and detection costs
Multi-framework compliance platform
Supports devices running on Linux, Unix, Mac, and Windows systems
Pros
Customized reporting
24/7 detection and response for rapid breach detection and remediation
Supports over 260 security frameworks, including NIST, PCI, CMMC, and HIPAA
Cons
Users may find the company's wide array of offerings a little overwhelming at first
Pricing
Quote for this tool is available upon request.
SecPod SanerNow: Best for Compliance Management
SecPod SanerNow Patch Management automates the entire patch management process, from scanning and identifying threats and vulnerabilities to testing, prioritizing and deploying patches.
SanerNow supports patching for third-party applications and all major operating systems, such as Windows, MAC, and Linux. It is designed to be lightweight and non-disruptive to the user, ensuring that all patching activities occur in the background.
Its pre-tested patches are made available within 24 hours of being released by the vendor.
Key Features
Configures end-to-end workflows for automatic patching to deploy patches faster
Makes patch scanning a continuous process
Creates a test environment and tests the new patches to verify compatibility
Deploys patches across globally distributed devices from a centralized cloud patch management solution
Supports rollback to the last stable version
Assesses patches and prioritizes them based on severity level
Fixes misconfigurations and achieves compliance with regulatory standards
Key Capabilities
Extensive reports and audit logs
SanerNow scans for missing patches, choose patches from its patch repository and deploys them on endpoints automatically
SanerNow patch manager offers firmware patching
Provides a unified view to address deviations from compliance standards and deploy patches quickly
Provides detailed insights, auto-generated reports & an inbuilt audit log
After detecting missing patches, you can use the SanerNow auto-patching tool to prioritize patches by severity and deploy critical ones quickly, reducing risk exposure and optimizing deployment efforts
Pros
Easy to set up and user friendly
Multi-OS and third-party centralized patch management
Perimeter-less patching
Cons
User report that it gets slow when managing over 600 endpoints
Admin control could be improved
Pricing
​​The vendor website does not provide pricing information, but potential buyers can try the product for free and book a demo to learn more about features and pricing.
NinjaOne: Best for Remote Management
Formerly NinjaRMM, NinjaOne can patch endpoints based on time to deploy or based upon various categories. Patching is combined with remote control, scripting and antivirus as part of a larger suite, and the MSP offers a range of other IT management services.
The automated patch management solution provides businesses with a comprehensive way to securely manage the patching process on their networks.
It automates the entire patch management process, from scanning and identifying missing patches to downloading, testing, and deploying them. NinjaOne simplifies patching by providing detailed reports on patch compliance status, failed patch deployments, and known endpoint vulnerabilities.
Key Features
Patch Windows, Mac, and Linux devices
Patch 140+ third-party applications
Control granular patch configuration options
Automate patch scanning, approval, and deployment
Monitor and report on patch compliance
Patch via the cloud or an on-site WSUS server
Key Capabilities
Access to per-patch and per-endpoint information concerning recognized vulnerabilities, such as CVE (Common Vulnerability and Exposure) announcements and CVSS (Common Vulnerability Scoring System) scores
Pre and post-patch scripting
Automatically wake devices for patch scans and updates without Wake-on-Lan for improved patch success
Its remediation tools help you quickly identify and fix patching issues using remote management tools (script deployment, ad-hoc reboots, service mgmt., registry editor)
Identify vulnerabilities, and deploy patches at scale to reduce the attack surface across servers, workstations and laptops
Pros
Easy to set up
Users report an easy learning curve
Support is quick and very efficient
Remote monitoring of server and workstations
Cons
The ticketing system could be improved
Reporting feature could be improved
Pricing
The vendor offers a pay-per-device pricing model, so customers only pay for the devices they need to protect. Additionally, customers can apply for a 14-day free trial to evaluate the platform and its features before making a purchase.
ServiceNow: Best for Automated Service Delivery
Patch management falls under ServiceNow's SecOps platform, a SOAR and vulnerability management service that is part of the company's broad ITSM platform spanning incident management, problem management, and change management. As such, ServiceNow's options may be a bit much for a company looking for patch management, but good for companies in the market for broader security and IT services.
Key Features
Restores services faster with intelligent routing and built-in collaboration
Identifies the root cause of issues and proactively prevents future disruptions
Accelerates change at DevOps speed by automating approvals while maintaining control
Creates a holistic view of an organization's IT estate to help make accurate decisions fast
Connects disparate tools and data throughout the organization and integrates with all other point solutions and legacy systems, so users can generate value fast
Key Capabilities
Performance analytics
Configuration management database (CMDB)
Provides visibility with built-in dashboards and real-time analytics
Pros
Integrates with third-party apps with ease
The platform is highly configurable, allowing organizations to customize it to meet their specific needs
Extensive documentation
Cons
Offerings will likely be too broad for some buyers
The user interface could be improved
Pricing
The pricing for the ITSM plans is not listed on ServiceNow's website, as potential buyers must contact the vendor directly to request a custom quote. The vendor will then assess the customer's needs and requirements to create a custom quote that best suits the customer's budget.
Kaseya VSA: Best for MSPs
Kaseya VSA (Virtual Systems Administration) is a remote monitoring and management (RMM) platform developed by Kaseya. It is designed to give IT professionals and managed service providers (MSP) the ability to remotely manage, monitor and maintain their customers' IT infrastructure from a single console.
VSA provides a central point of control from which IT professionals can gain visibility and control over their network, desktop and data centers. It includes patch management, remote control, asset inventory, system monitoring, reporting, and policy enforcement. Like ServiceNow, this one may be best for buyers in the market for broader IT management services.
Key Features
Resolves IT incidents and automates common IT processes, including software deployment and patch management
Standardizes IT processes with policy-based automation
Sets schedules for inventory scanning or patching and defines management processes for specific machine groups
Discovers and monitors all assets
Denies a specific patch or blocks a specific update to a subset of machines, overriding the default patch classification
Includes access control via two-factor authentication, management of backups, and antivirus and anti-malware from a single interface
Key Capabilities
VSA Net Topology Map shows device connectivity, endpoint status, and active alarms, giving visibility to manage the whole IT network
Discover and manage endpoints/devices on/off-network
Kaseya Fusion Mobile App allows users to create, update, close tickets & execute VSA agent procedures
Kaseya Remote Control allows technicians and administrators to troubleshoot and manage end-user computers, regardless of location, and access endpoints without disruption to proactively solve problems and manage devices for issue resolution, reporting, incident resolution and compliance
Pros
Feature rich
Manages various devices, including mobile and business IoT
Supports on-premise, cloud and hybrid environments.
Cons
The interface could be improved
Support could be improved
Appeal may be limited to MSPs and large IT organizations
Pricing
Kaseya VSA does not publicly display pricing information on its website. However, potential buyers can request a personalized demo to understand the product and its features better. In addition, they can also take advantage of the 14-day free trial to test drive the product before making a purchase decision.
ManageEngine Patch Manager Plus: Best for Automation
ManageEngine Patch Manager Plus is a patch management software solution that helps organizations automate the entire patch management lifecycle, from discovery to deployment. It automates the entire patch management process, including patch deployment, patch compliance assessment and patch reporting.
With Patch Manager Plus, IT administrators can test, package, stage, and deploy patches across multiple systems simultaneously.
Patch Manager Plus offers automated patch deployment for Windows, macOS, and Linux endpoints and patching support for 950+ third-party updates across 850+ third-party applications.
Key Features
Scans endpoints to detect missing patches
Tests patches before deployment to mitigate security risks
Automates patch deployment to OSes and third-party applications
Audits and reports for visibility and control
Deploys patches across desktops, laptops, servers, roaming devices, and virtual machines from a single interface
Provides a large repository of patches for common applications such as Adobe, Java, WinRAR, and more
Key Capabilities
Server application patch management
Service pack deployment
Automated vulnerability assessment
Users deploy patches across desktops, laptops, servers, roaming devices and virtual machines from a single interface
Pros
Offers one-month free trial
Two-factor authentication
Ease of setup
Ease of use
Efficient support team
Cons
UI could be improved
Users report complexity of agent deployment and approvals
Pricing
ManageEngine Patch Manager is available in three editions – free edition, professional and enterprise. The free edition is best for up to 20 computers and five servers and is available at no cost. The professional and enterprise editions are suitable for computers in LANs and WANs, respectively.
The pricing for professional and enterprise editions depends on the number of computers or servers. For example, the on-premises professional plan for 50 computers costs $245 per year, while the cloud professional plan costs $34.5 monthly or $345 annually.
Similarly, the on-premises professional plan for ten servers costs $95 per year, while the cloud professional plan costs $14.5 monthly or $145 annually.
For the enterprise edition, the on-premises plan for 50 computers costs $345 per year, while the cloud professional plan costs $44.5 monthly or $445 annually. For ten servers, the on-premises plan costs $145 per year, while the cloud professional plan costs $19.5 monthly or $195 annually.
Potential buyers can request a custom quote to know their actual bill.
Why Avoid On-premises Patch Management Systems?
Facing thousands of new vulnerabilities a year and the difficulty of determining which assets and systems are vulnerable, it makes sense for IT security teams to automate and outsource patch and vulnerability management as much as possible.
While patch management has traditionally been an on-premises deployment, patch management as a service provides simplicity by offering the service via the cloud. These service providers offer automated patch management tools that eliminate the manual drudgery associated with patching. Those that retain the function internally may be tying up internal IT resources in a function that would be better to offload.
Patch management limitations
Whether delivered via service or on-premises software, most patch management systems will be limited to operating systems and applications, so your endpoints and servers will be well covered, along with most Microsoft and many third-party applications. But network and storage hardware will probably need to continue being patched by your admins, along with some major third-party applications like ERP systems.
Also read: Is the Answer to Vulnerabilities Patch Management as a Service?
How to Select a Patch Management Service Provider
Patch management service providers offer a variety of different services. Some provide purely patching of operating systems (OSes) and applications. Others include IT asset discovery and management, vulnerability scanning, remediation, testing, mobile device management (MDM) and more. Others roll their patching modules into more comprehensive IT and security offerings, including ITSM and threat monitoring.
The key, then, is to find a vendor that offers the application and operating system coverage you need while keeping unneeded features and cost to a minimum.
The service's fit and ease of use for your IT team is possibly your biggest buying consideration. You're looking for a service that will optimally protect your organization with minimal demand on staff — patch and asset management is a demanding and time-consuming task, and if you've read this far, you have a good idea that it requires more IT resources than you have. Therefore your chosen solution should reflect that awareness and minimize demand on staff.
Final Word
Effective patch and vulnerability management is beyond the resources of most organizations — the effort and resources that cloud and security service providers devote to the task is extraordinary.
Patch management service providers are becoming increasingly popular as cybersecurity threats and vulnerabilities grow ever larger. Fortunately, there are many patch management service providers capable of doing the job better than most overburdened IT teams, and possibly even at a cost savings over doing the job right yourself.
The ten patch management service providers included in this list offer a range of services, from primary patch management to comprehensive IT management. Organizations should evaluate each provider's key differentiators, capabilities, and pricing to select the one that best meets their needs.
Further reading:
Aminu Abdullahi contributed to this report
Get the Free Cybersecurity Newsletter
Strengthen your organization's IT security defenses by keeping up to date on the latest cybersecurity news, solutions, and best practices.