IT asset management software helps IT teams track and manage all the assets their company uses in its IT infrastructure.
ITAM tools track hardware and software lifecycles so IT teams know how to best protect and use those assets. ITAM can also play an important role in cybersecurity by discovering and updating assets as part of the vulnerability management and patching process.
Our selections for the best ITAM software help overworked IT teams organize, manage, and protect their business's important assets:
Featured IT Asset Management Products
BlueTally
BlueTally is a powerful and easy to use IT Asset Management Software, that was recently recognized as a 2023 Category Leader by GetApp. With one-click integrations with MDMs like Intune, Kandji and Jamf – and warranty integrations with Dell and Lenovo, BlueTally consolidates asset history, warranty info, maintenance records, and audits into one convenient, centralized platform – giving you a single source of truth.
SuperOps.ai RMM
SuperOps.ai stands as a game-changing IT Asset Management software, seamlessly integrating automation for software and Windows management through intelligent policies. Its unique feature lies in built-in asset management within the ticketing and helpdesk system, ensuring a holistic approach.

Elevate your asset management strategy with SuperOps.ai and experience streamlined operations, proactive compliance, and unmatched efficiency.





Zoho Assist
Zoho Assist empowers technicians to manage IT assets effortlessly. Automate administrative tasks via script or batch files, control the running status of a program, and view and manage hardware drivers, software, users, groups, and printers, with features like command prompt, task manager, and device manager.
Top ITAM Software Comparison
The following table gives a short overview of our top six software selections, a few key ITAM features, and pricing availability.
| | License tracking | Vendor management | Configuration management database (CMDB) | Mobile app functionality | Transparent pricing |
| --- | --- | --- | --- | --- | --- |
| Ivanti Neurons | ✅ | ✅ | ✅ | 🟥 | 🟥 |
| ManageEngine Endpoint Central | ✅ | 🟥 | ✅ | ✅ | ✅ |
| Quest KACE | ✅ | 🟥 | ✅ | 🟥 | 🟥 |
| SolarWinds Service Desk | ✅ | ✅ | ✅ | ✅ | ✅ |
| Pulseway | ✅ | 🟥 | 🟥 | ✅ | ✅ |
| Track-It! | ✅ | 🟥 | 🟥 | 🟥 | 🟥 |
Learn more about IT asset management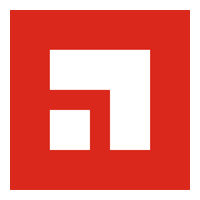 Ivanti Neurons
Best for vendor and contract management
Ivanti's ITAM portfolio includes Ivanti Neurons for Discovery, Neurons for ITAM, and Neurons for Spend Intelligence. Neurons for ITAM includes a product catalog that shows not only purchased assets but also active product orders. Contract management features allow IT teams to view the overall state of their business's contracts.
With Ivanti, your IT team can manage asset requests like a new employee laptop as well as manage IT contracts. Ivanti offers a mobile app with features like barcode scanning, which helps teams track multiple assets more quickly; however, note that the app has low review scores on both Apple's App Store and the Google Play store.
Pricing
Ivanti requires potential buyers to submit a quote request to receive pricing information. Buyers receive a discount by choosing annual billing rather than monthly billing.
Features
Barcode scanning capabilities through the mobile app
Asset lifecycle tracking, including receipt and disposal records
Vendor data and performance management
Charts and graphs that show software inventory and break down top software vendors
Configuration management database
Pros
Mobile app available
Integrates with Ivanti's IT service management (ITSM) product
Cons
Lacks transparent pricing
Mobile app could be better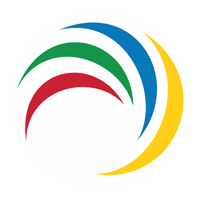 ManageEngine Endpoint Central
Best for overall endpoint management
Formerly known as Desktop Central, ManageEngine's unified endpoint management (UEM) solution offers ITAM for IT teams that want to double down on asset security. While the ITAM solution is just one component of Endpoint Central, it makes sense for organizations that want to combine their endpoint solution with software and hardware asset management.
Key features include digital asset tracking and scans, license compliance tracking, and file scanning. ManageEngine scans your business's network for hardware and software inventory changes to determine if an unauthorized device is on your network.
Pricing
Endpoint Central has four different plans:
Professional
Enterprise
UEM
Security
Its comprehensive pricing list gives endpoint cost ranges for numbers of endpoints, workstations, servers, and additional technicians. Select the Get Quote button at the bottom of the page to calculate your team's specific numbers.
Features
Digital asset tracking and scanning
Network scans for hardware and software inventory changes
Hardware warranty management, which includes automated warranty detection
IT license compliance tracking
Customizable software and executable blocking
Configuration management database
Pros
Transparent pricing
30-day free trial
Option to purchase an endpoint platform that includes ITAM if you want the whole package
Cons
User reviews are mixed about customer support and usability of the user interface, with some customers having trouble with unhelpful tech support and a clunky UI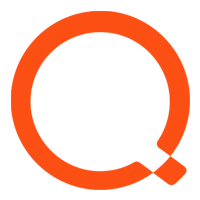 Quest KACE
Best for teams with large IoT infrastructures
Offered by Quest, the KACE Systems Management Appliance offers IT asset management along with IoT device management. Because the KACE appliance uses network protocols like SNMP, your IT team can scan not only computers but also network-connected devices like routers and printers. If your business uses a lot of IoT devices, consider KACE.
KACE also specifically integrates with Dell systems, including enterprise technology like servers and storage. For large enterprises with multiple Dell systems, KACE includes that hardware in its asset inventory so teams know when it's time to phase it out.
Pricing
Quest only provides pricing for KACE once potential buyers request a quote. They can also request a free trial.
Features
Tracking for devices like networking equipment and printers
Configuration management database for overall asset and IoT device management
Inventory software that tracks hardware's age and compatibility with operating systems
Integration with Dell products
Pros
Supports a wide range of operating systems
Free trial
Cons
Lacks transparent pricing
SolarWinds Service Desk
Best for large enterprises
SolarWinds Service Desk is an IT service management (ITSM) solution that combines help desk capabilities with IT asset management. Users can monitor the licenses being used in their organization and see when an active license doesn't match what the business has already purchased. IT teams can also use the configuration management database (CMDB), which shows how the IT infrastructure is affected when configurations are changed.
On the help desk side, users can design a knowledge base for their own employees to resolve IT issues with the help of articles and instructions. There's also a mobile app for IT teams who need that flexibility. If you're a large team looking for a combined IT help desk and asset management tool that's feature-packed, consider SolarWinds.
Pricing
SolarWinds has three Service Desk plans:
Essentials — $39/month/technician
Advanced — $79/month/technician
Premier — $99/month/technician
Features
Configuration management database
Automated risk detection and license monitoring for compliance with software licensing
Employee self-service portal for IT help desk tickets
Discovery Scanner that collects asset data from devices with IP addresses
Pros
30-day free trial of the Premier plan
Transparent pricing
Integrates with SolarWinds' observability solutions
Cons
Smaller businesses might find the full-featured solution to be more than they need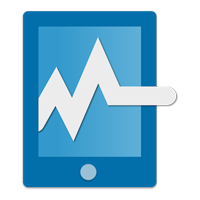 Pulseway
Best for fully remote teams and MSPs
RMM provider Pulseway offers a SaaS IT management solution designed to be mobile-first. Its mobile application allows IT teams to monitor assets from their phones, and the app receives high overall ratings on both the App Storage and Google Play store. Pulseway's agent is customizable so you can design alerts for situations specific to your business. Pulseway also offers security add-ons, including patch management and an antivirus software integration. Customers can choose either Webroot or Bitdefender.
Pulseway is available for both IT teams and managed service providers; consider Pulseway if you're an MSP looking for an IT monitoring solution to serve your customers.
Pricing
Pulseway's pricing calculator allows potential buyers to select a number of endpoints, as well as security add-on features. They can also contact Pulseway with any questions about pricing. Pulseway also has a $149 fee for their one-time onboarding and best practices session.
Features
Server monitoring and management
Customized triggers that can automatically remediate IT problems
Patch policy creation
Templates for reporting and report scheduling options
Mobile app
Pros
Transparent pricing
Free trial
Additional security features, including ransomware detection and antivirus software integration
Cons
Limited support for Mac and Linux devices
No configuration management database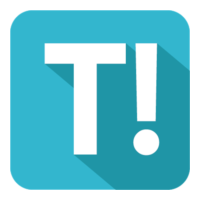 Track-It! by BMC
Best for smaller teams that need help desk functionality
Track-It!, owned by BMC, has an ITAM module that belongs to a combined IT help desk and endpoint management platform. The ITAM module offers automated IT asset discovery and reporting, so IT teams can identify when an unauthorized device joins the company network. Track-It! can also import supplier and asset pricing data to give the team a clearer picture of potential asset purchases based on their budget.
Track-It! gives IT teams the option to combine multiple IT management-focused modules and features, including scheduled email reports, change and knowledge management, and help desk ticketing. Consider Track-It! if your business is looking for an integrated endpoint and help desk solution.
Pricing
Track-It! requires potential buyers to request a quote for any pricing information. It offers a free trial.
Features
Imported supplier and asset cost data to inform IT budgeting
Report creation and scheduling, including brief reports for executives and more detailed ones for IT managers
Asset dashboards
Automatic discovery of network-connected assets, including updates to existing assets
Pros
Integrates endpoint management, help desk, and ITAM
Free trial
Cons
Lacks transparent pricing
No configuration management database
Customer reviews over time aren't high overall
5 Key Features of ITAM Software
The central features of ITAM vary from vendor to vendor, but core functions include hardware and software discovery, asset change management, and license record tracking.
Hardware and software discovery
ITAM records servers, PCs, laptops, tablets, routers, switches, networking equipment, storage assets, and other devices existing within an organization. This includes remote assets and mobile devices belonging to the organization. Metadata and other sources can be used to track any operating systems and applications operating within the organization and using hardware assets.
License tracking
ITAM tools should record license usage within the enterprise and note any unlicensed assets. These can not only affect your business's compliance stance but can also lead to potential security breaches depending on the license being used. If it's shadow IT, it might be unsafe.
Tracking changes
Change management should be tracked automatically. As IT teams add new hardware or software to the overall IT infrastructure, the ITAM solution automatically updates the inventory.
Management
The ability to configure custom rules, manage permissions, create reports, and maintain scanning schedules helps IT teams develop a specialized solution and stay on top of it. When tools like ITAM perform tasks automatically or allow teams to develop reports for upper management, they save IT personnel valuable time.
Analytics
Some ITAM suites include financial analysis and risk management. These systems highlight areas where productivity could be improved via upgrades or where costs could be reduced due to unutilized resources.
How to Choose the Best ITAM Software for Your Business
As your IT team is evaluating IT asset management solutions, consider the following points while your team narrows down a list of tools to select the best fit for your business overall.
Systems supported
Ensure that the solution you use supports the operating systems and devices your business uses. If your team has Mac and Windows machines, the right ITAM solution should support both systems. Having to purchase multiple solutions or having incompatible devices will be a waste in the long run.
Single solution or suite
While some ITAM products are available as standalone solutions, others belong to a larger suite, like Pulseway. Consider whether your team is looking for multiple IT management solutions in one. This will affect cost, too, but it might save your team money in the long run if you need multiple tools.
Security tools
Security-focused IT teams have plenty of options: many ITAM products offer security add-ons like patch management or belong to a suite of security products already. Keep security integrations in mind if your team is looking for that.
Scalability
Does the ITAM solution you're considering have the ability to increase the number of assets or technicians on a plan? This is particularly important if you have a small business that's growing rapidly. You may only have five technicians now, but if you have twenty in a couple of years, you'll need a product designed for businesses of multiple sizes.
Budget
Last but certainly not least, take your organization's budget into consideration. Avoiding overspending while still choosing the best solution is a balancing act; you want to make sure the ITAM tool you choose is effective.
How We Evaluated ITAM Software
eSecurity Planet chose a selection of ITAM products to evaluate using a product scoring rubric. We also look at vendors' product pages and data sheets, as well as comprehensive user reviews, as we analyze products to determine which are best for our audience.
In our product scoring rubric, the following criteria are weighted according to the percentages listed for each, and that weight affects the total score for each product accordingly. The top scored products made it onto our list, but some that were scored lower did not.
Features – 30%
We evaluated ITAM tools' core capabilities, including hardware and software discovery, license tracking, and custom rules management.
Price – 20%
We not only evaluated available pricing information but also scored vendors based on their pricing transparency, availability of free trials, and whether they offered an annual pricing discount.
Deployment and administration – 25%
These subcriteria include knowledge bases, technical skill requirements to set up the product, and SaaS versus on-premises deployments.
Customer support – 15%
We scored customer support based on the frequency of availability, live chat and email support, and whether the vendor offered demos or training.
Additional capabilities – 10%
Other features that our research team scored included financial and risk analysis, third-party asset vendor management, and configuration management databases.
Frequently Asked Questions (FAQs)
People frequently ask the following questions about IT asset management software. We highlight benefits and considerations of using ITAM tools, among other details.
What are some key benefits of using IT asset management software?
IT asset management software is a central tool that IT teams can use to handle multiple parts of hardware and software lifecycles. IT assets like laptops, servers, and tablets need to be carefully managed, and that includes keeping licenses up to date but also making appropriate security upgrades. ITAM software simplifies the many jobs that IT teams have when they manage the business's assets.
What security features should I consider when evaluating IT asset management software?
Patch management features can be a big help with the overwhelming process of addressing security vulnerabilities. Integration with endpoint security tools can simplify patch delivery, security monitoring and asset management. And discovering forgotten IT assets can protect your organization from security risks you were previously unaware of.
What is the difference between ITAM and ITSM?
ITAM and IT service management are similar, and it can be even more confusing when a vendor offers both in one product or suite of products. Broadly speaking, IT asset management focuses on IT assets like business devices and applications, while IT service management focuses on IT services (like help desk tickets and incident resolution) that often affect those assets. They overlap in some ITAM and ITSM products, though.
What are types of IT assets?
Along with company-issued laptops and desktops, tablets, mobile phones, and servers, other examples of IT assets include:
Routers, switches, and other networking equipment
Printers
Storage arrays
Databases
Antivirus and other security software installations
Software and applications
Note that not all solutions will support every networking or IoT device. If your business wants to cover those in an ITAM deployment, look for solutions like Quest KACE that inventory them, too.
Bottom Line: Empowering IT Teams with ITAM Software
IT asset management software simplifies IT teams' jobs, centralizing many of the tasks they already have to do. It gives them tools to automate time-consuming tasks like taking asset inventory and searching for outdated licenses and unknown devices. ITAM products don't automatically solve all of an IT team's problems — they take time to learn and implement. But they're a worthwhile investment, especially if you choose a tool that can scale with your business as it grows. If your IT team customizes ITAM software to fit your specific business needs, it can become a powerful tool that supports not only your technology department but also, behind the scenes, your entire organization.
Article written by Drew Robb on Dec. 1, 2021 and updated by Jenna Phipps on Aug. 23, 2023
Read next:
Get the Free Cybersecurity Newsletter
Strengthen your organization's IT security defenses by keeping up to date on the latest cybersecurity news, solutions, and best practices.