Check Point and Palo Alto Networks are two of the top next-generation firewall vendors (NGFWs) and both appear on eSecurity Planet's list of the top NGFW products and the top cybersecurity companies too.
Security buyers in the market for NGFWs often compare the two, and with good reason. Palo Alto and Check Point are both Leaders in Gartner's recent network firewall Magic Quadrant — the only other leader is Fortinet. Firewalls from both have scored high in independent testing from Cyber Ratings. Check Point and Palo Alto also receive good ratings from users, so buyers of either company's products can have confidence that they're getting some of the best security possible.
Not surprisingly, both are priced higher than more value-conscious solutions. Both are aimed at enterprises that have above average security needs, and for those use cases, they deliver. Nonetheless, there are some differences between the two, and we'll address those here. Before we get into the details, here's a high-level analysis of the use cases each vendor serves best:
Check Point is good for both SMB and large-scale environments and gets high marks for ease of use.
Check Point's wide range of security offerings makes it a good fit for a company seeking a broad, integrated approach for complex and hybrid environments.
Palo Alto can serve those markets too, but also has an edge in cloud, container and FWaaS use cases, in addition to a comprehensive security product portfolio.
Palo Alto's solution fits best when features, management and performance are the most important factors.
If you're just looking for a firewall with good security, either will do, as both are top rated by Gartner, users and independent testers.
What follows is a look at the core functionality of each solution as well as some critical strengths and weaknesses.
Also read: Fortinet vs Palo Alto: Compare Top Next-Generation Firewalls
Check Point vs Palo Alto NGFWs at a Glance
Here's how Check Point and Palo Alto NGFWs compare at a glance:
Pricing
Palo Alto
Ease of Deployment
Palo Alto
Ease of Use
Check Point
Security
Check Point
Service and Support
Palo Alto
Network Firewall Use Cases
Palo Alto
Best for Small Businesses
Check Point
Best for Cloud Use Cases
Palo Alto
Breadth of Features
Check Point
Overall Capabilities
Palo Alto
Best for Pricing: Palo Alto
Palo Alto and Check Point are similarly priced, but we'll give the edge to Palo Alto for reasons we'll get to in a moment.
Palo Alto firewalls are not cheap, of course. The Palo Alto PA hardware firewall series starts around $1,000 for the PA-410, while the high-end PA-7000 series firewalls start at around $200,000 (and can cost much more with support and subscriptions). There are many options in between, as well as a ruggedized model. Palo Alto also offers virtual, container and cloud firewalls, plus other features like AIOps and SD-WAN.
Check Point's pricing is based on the cost of the server and security gateways required, starting under $2,000 for entry level Quantum gateways, while the high-end models start at around $200,000 and up.
Pricing for both vendors is in a similar range. Product selection based on price, therefore, will find Palo Alto having the edge at certain times, while at other times, Check Point is a little cheaper.
But according to Cyber Ratings tests of enterprise firewalls and cloud network firewalls, the total cost of ownership per Mbps for Check Point has been higher than that of Palo Alto in their tests, hence the edge to Palo Alto.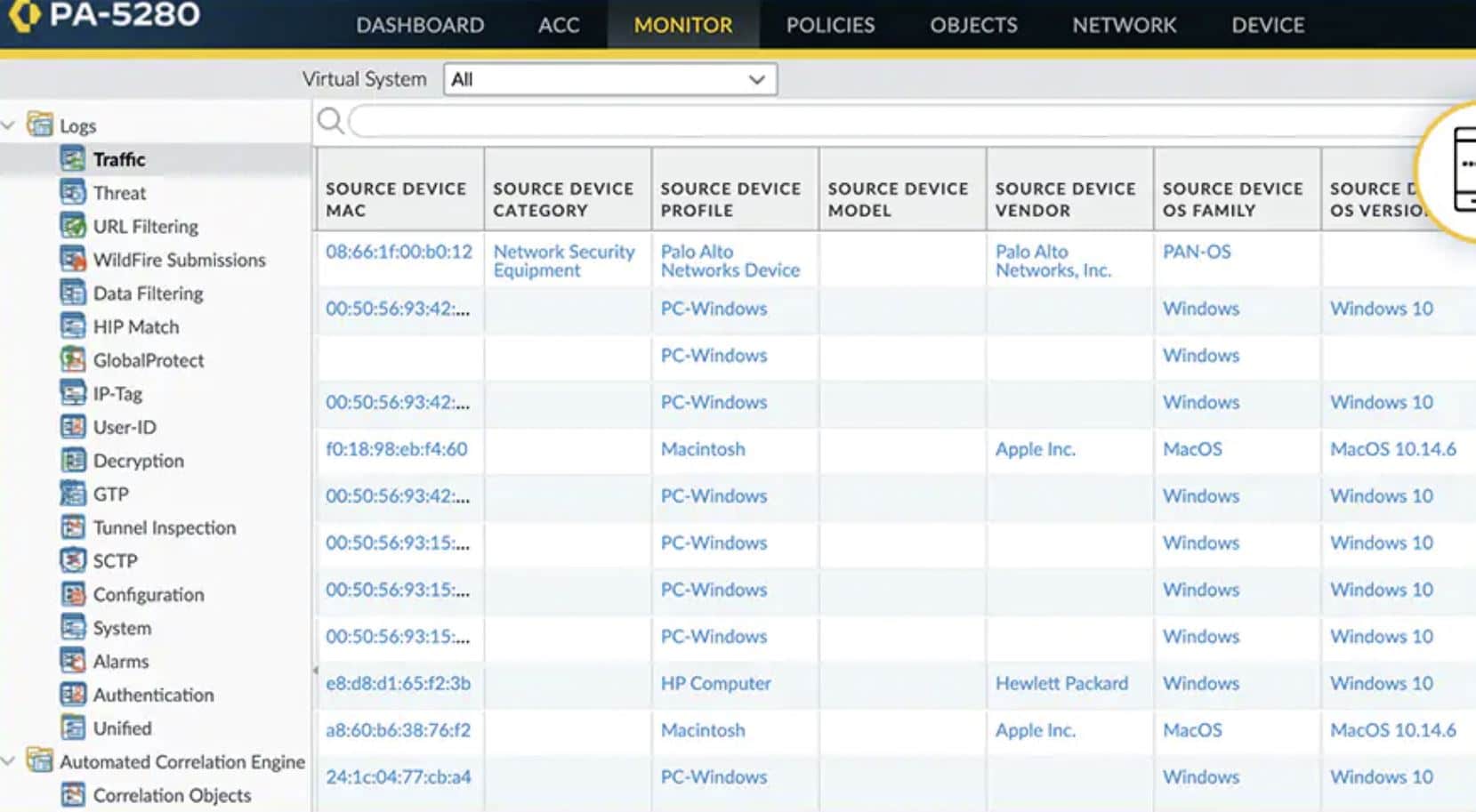 Best for Ease of Use: Check Point
In Gartner Peer Insights reviews over the last year, users gave Palo Alto an impressive 4.7 for Integration & Deployment while Check Point earned a 4.4. On G2, Check Point came out ahead on ease of use and admin, and the two were tied for ease of setup.
Ease of use has come a long way in recent years, as terms like "easy to use," "user-friendly" and "intuitive" show up in reviews of both companies' firewalls.
Gartner noted in its December 2022 Magic Quadrant: "Palo Alto Networks' cloud-based firewall manager, used for distributed-office and centralized-management use cases, is not on a par with on-premises management. Its cloud-based manager is used primarily for the Prisma Access product line and 'generation 4' models of hardware."
Check Point reviews mention ease of use a little more often than Palo Alto but there is not much difference between the two. While users praise Palo Alto's robust security, some say managing that ability can be too complex for a generalist.
Users of both systems say their setup process requires a little more knowledge and advanced planning than most. Once up and running, many Check Point users single out the solution's management interface as a key strength. Palo Alto users praise the rich management features of the company's firewalls, but some say they require some expertise to get the most from them.
So in short, we give Check Point the advantage in ease of use, and Palo Alto the edge in ease of deployment. If you run into issues, neither vendor scores high in support, but Palo Alto has the edge in support scores from users.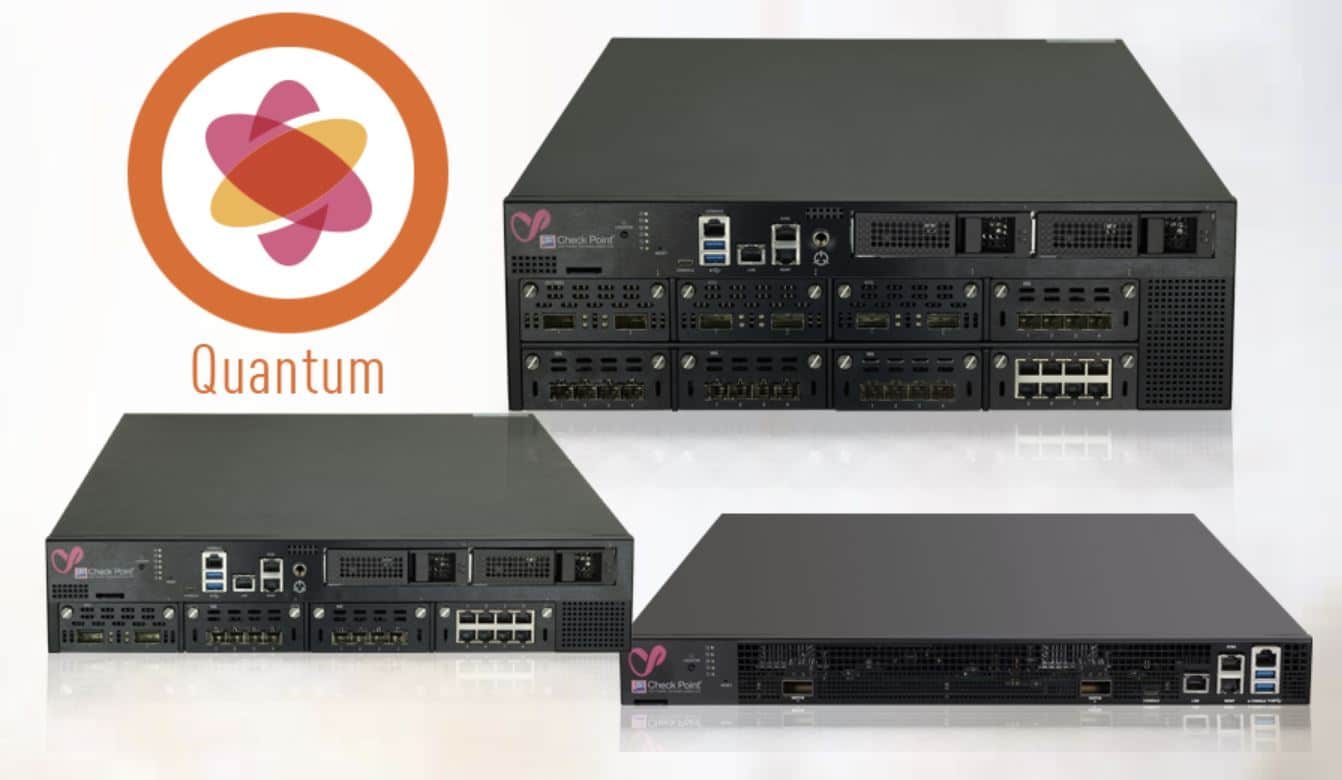 Best for Security: Check Point
Both vendors offer very strong security, and independent tests for both have been consistently strong.
Gartner says Check Point's offering is a particularly good match for companies seeking an integrated and consolidated approach to security, thanks to its wide range of network, mobile, and endpoint security products.
Check Point was graded as a Leader in the latest Gartner Magic Quadrant (MQ) for next generation firewalls. However, it scored a little below Palo Alto. Gartner noted that Check Point offers "a comprehensive security portfolio," and that the company is a good candidate for organizations with a mix of on-premises and infrastructure-as-a-service (IaaS) security needs.
Recent releases include an SD-WAN blade and Check Point Quantum Titan, which adds threat prevention from new AI Deep Learning engines, autonomous IoT security, and the ability to automatically scale or prioritize performance for peak workloads and mission critical applications.
Gartner also placed Palo Alto in the Leaders quadrant and gave it the highest ratings in its latest next-generation firewall Magic Quadrant (MQ). And it was named a Leader in a Forrester Wave for Enterprise Firewalls. Gartner says Palo Alto Networks boasts high customer satisfaction and is a solid contender for all enterprises, particularly when features and management quality are more important than price.
Palo Alto's Pan-OS enables a platform approach. It comes with strong threat detection and prevention/advanced WildFire, AIOps, URL filtering, DNS security, CASB, IoT including Medical IoT Security, Enterprise IoT, and Zero Trust OT Security. It has introduced natively integrated web proxy capabilities for NGFW customers migrating from legacy on-premises proxy solutions to a single management platform with consistent security across touchpoints. AIOps for its NGFW processes 29 billion metrics every month across 50,000+ firewalls and shares 24,000 misconfigurations and other issues with customers for immediate resolution.
We give Check Point the edge due to its higher security scores in Cyber Ratings tests, even as Palo Alto came out ahead in value.
Check Point also came out on top in recent Miercom firewall benchmark tests sponsored by Check Point, which scored a 99.7% malware block rate versus 72.7% for the nearest competitor. Check Point also scored a 99.9% phishing prevention rate and 0.1% False Positive Detection rate.
Best for Cloud and Complex Use Cases: Palo Alto
Palo Alto has a clear edge in cloud use cases and the needs of complex enterprises. The sheer range of Palo Alto's firewalls is impressive, spanning small offices, campuses and businesses, mid-sized organizations and enterprises, and high performance and harsh environment needs.
Palo Alto's cloud lineup stands out, and it has the edge in container and cloud firewalls. AIOps and SD-WAN support are also standout features. Not surprisingly, Palo Alto's customer base is skewed toward the midrange and large enterprises. Additionally, it launched a managed next-gen firewall service for AWS – Cloud NGFW for AWS – to accelerate the enterprise journey to cloud. Further standouts: its ability to translate firewall policy into best practices and offer clients a single firewall provider for hardware, software, cloud, FWaaS).
Check Point's customer base includes a large enterprise presence too, but also a healthy number of small businesses, and ease of use adds to its small business appeal. The company provides a range of offerings for different use cases and markets but not quite as wide as Palo Alto. Both are strong contenders for cloud needs, offering virtual appliances and a wide range of cloud functionality. Check Point is behind Palo Alto on container firewalls, as it was later to the market.
Top Check Point & Palo Alto Alternatives
Check Point and Palo Alto Networks firewalls aren't for everyone. For those seeking top performance, Fortinet is a worthy competitor, and was named by Gartner as a Leader in NGFW, along with Palo Alto and Check Point. Fortinet also offers good value. A number of other NGFW vendors may be able to compete on price, among them Cisco, Versa, Juniper, SonicWall, Sophos and Forcepoint.
AppTrana is a fully managed Web application firewall, that includes Web application scanning for getting visibility of application-layer vulnerabilities; instant and managed Risk-based protection with its WAF, Managed DDOS and Bot Mitigation service, and Web site acceleration with a bundled CDN or can integrate with existing CDN. All of this backed with a 24×7 Managed Security Expert service to provide custom rules and policy updates with zero false positive guarantee and promise.
See our full list of the Best Next-Generation Firewall (NGFW) Vendors for additional buying guidance.
How We Evaluated Check Point vs Palo Alto NGFWs
For our analysis, we evaluated firewall features, product breadth, performance and security test data, vendor specs, pricing data from resellers, use cases, user reviews, analyst reports, and overall vendor strength and vision.
Real-world performance can, of course, differ from product and lab specs. And no security product can stop everything, so defense-in-depth and layered detection and response technologies are things every organization needs.
The Bottom Line: Check Point vs Palo Alto Networks
The differences between Check Point and Palo Alto are small but still significant.
Check Point gets the edge on ease of use, security, breadth of features, and SME use cases. Check Point's NGFWs leverage an application library of thousands of web applications to identify, allow, block, or limit usage of applications and the features within them, enabling safe internet use while protecting against threats and malware. The company's SmartLog analyzer provides real-time visibility into billions of log records over multiple time periods and domains.
Recently, Check Point expanded its NGFW product lines with the introduction of new high-end platforms, and launched the Check Point Infinity Security Architecture, which is designed to protect a company's entire IT infrastructure. Software features include autonomous threat prevention, simplified configuration, and TLS 1.3 support with detection of fake Server Name Indication (SNI).
Check Point provides several firewall lines: Quantum Security Gateway hardware appliances such as the Maestro Hyperscale product line and Lightspeed Firewall products, CloudGuard virtual appliances and cloud security products, the Harmony firewall as a service (FWaaS) line, and recent container-based firewalls. These features have been further expanded with the recent release of Quantum Titan.
Palo Alto gets the edge on overall capabilities, ease of deployment, service and support, and cloud and complex use cases. Palo Alto can serve appliance-based distributed enterprise and branch office needs too, but has an edge in cloud, container and FWaaS use cases, plus a comprehensive security product portfolio.
Palo Alto Networks' NGFWs monitor applications, threats, and content and tie them to the user regardless of location or device type. The company's NGFWs are available in purpose-built hardware appliances ranging from the PA-200 to the high-end PA-7000 Series, with threat prevention throughput of 100Gbps, and as virtual appliances supporting a wide range of cloud environments. Its next-generation firewalls run on its PAN-OS. The NGFWs classify all traffic, including encrypted traffic, based on application, application function, user, and content.
Palo Alto's Application Command Center includes visibility of sanctioned and unsanctioned software-as-a-service (SaaS) applications. Combined with automated event aggregation and filtering and drill-down options, this makes it easier to understand application flows and related risks. Such features earned Palo Alto Networks a place as a Leader in the Gartner Magic Quadrant for Network Firewalls for 11 years in a row.
The differences between the two are small and largely come down to which one best meets your needs and price points. Users can have confidence in both vendors. They may cost more than competitive offerings, but good security pays for itself in the cost savings of avoided breaches.
Read next: Sophos XGS vs Fortinet FortiGate: Top NGFWs Compared
Get the Free Cybersecurity Newsletter
Strengthen your organization's IT security defenses by keeping up to date on the latest cybersecurity news, solutions, and best practices.